International Student Stories
---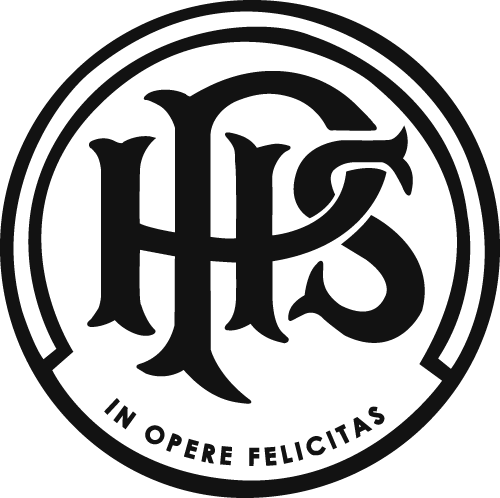 Jannis Bierschenk - Germany
---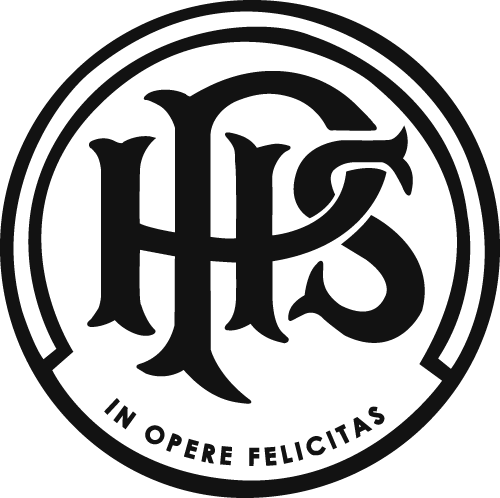 Seline Denzler (Switzerland) and Yulia Tachikawa (Japan)
---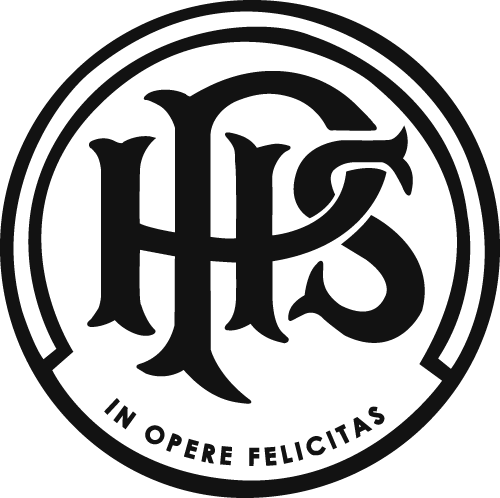 Jason Wagner
One year in the country of my dreams – New Zealand!
By Jason Wagner (Germany), 2012
Since I was a little child it was always a dream for me to go to New Zealand.
From the beginning of the time I informed myself about Oceania and especially New Zealand and after a lot of research, I declared Christchurch as my favourite city. It is close to the sea and to the mountains of the Southern Alps.
It didn't take me long to decide that Papanui High School would be the perfect school to stay at.
Of course I was excited when I got to ChCh, but because of all the dozens of books I read about NZ, it didn't take me long to get into the lifestyle of the Kiwis. Nevertheless the awesome team of the Papanui International Office and my lovely host family helped me a lot, whenever there was any kind of problem.
I wanted to see as much as possible of the beautiful landscapes of New Zealand and the interesting cities like Wellington, Auckland, Rotorua, Queenstown and Dunedin. So I travelled a lot, have participated in trips on the North- and South Island and visited friends in different parts of the country. Furthermore I went with an organisation to Sydney in Australia and Rarotonga, an island of the Cooks in the heart of the South Pacific.
I really enjoyed the subjects that I chose. I didn't know subjects like Catering, Outdoor Education or iCreate from Germany, but the new experience was great fun!
Sure it's an indescribable shame what happened to the city because of all the terrible earthquakes, but I used the chance to help the people of a country that I love. My respect to the Student Volunteer Army!
When somebody back in Germany asked me how I see my future, then I just tell them: Living in New Zealand! :)
---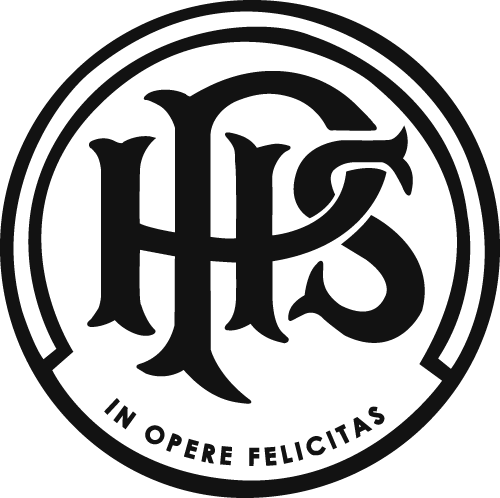 Simon Schey
From Germany, 2012
Hello,
I'm Simon from Germany and I had a really great time as a student at Papanui High School. When I decided to study somewhere in a foreign country, New Zealand was my best choice. This is because the people here have much experience with internationals and there are many people to help you with any kind of problems. I probably decided on Papanui High School because of what I read about Outdoor Education.
In New Zealand school is so different to school in Germany. You just have six subjects, but you have more choice. I took of course English, Math and Science and I decided on Outdoor Education, M?ori and Catering. I especially liked Outdoor Education, because we did biking and tramping trips. We had much fun, but still we learned something useful about the outdoor.
My family treated me as if I was their own son. Even before school started I went waterskiing with them. All the time I felt very comfortable with them. Also the people from the international office and all the others at school have been very nice.
I've been in New Zealand during the big quake in February 2011. My family and I were thankfully all fine. During the time after the quake I helped in the Student Volunteer Army. There I got to know how helpful and nice all the Kiwis are.
All in all I had a very good time in New Zealand and at Papanui High School. I met a new country and a new culture and many nice people.
---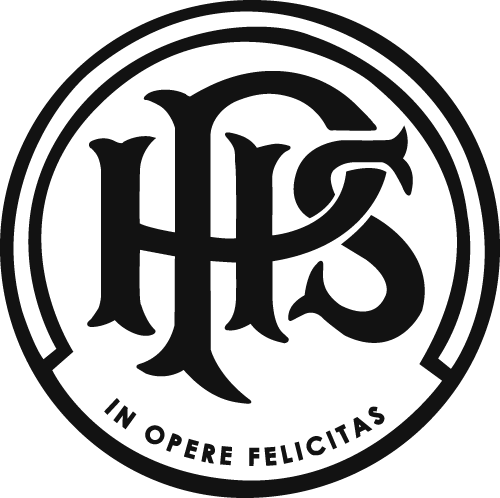 Momoka Matsumoto - Japan
I had great experiences studying at Papanui High School, although I only stayed there for only 3 months. The reason why I chose the High School was that there were many classes that seemed to be interesting for me. In reality, the students and teachers were so great that I enjoyed studying at the school. At school, the home-stay coordinator, and other teachers were so kind enough to listen to my problems. They were so helpful. There were malls and shops around school and my host family's house, so I had no trouble living there. The strongest impression I had at school was a 3 -day camping trip to Bush craft camp. At first, I worried what was going on, but I enjoyed more than I expected. That was the experience that I would not have in Japan. My host family took me to many wonderful places and celebrated my birthday. In NZ, the experiences that are not available in Japan. This is the best place that I've ever visited. I love Papanui High School!
---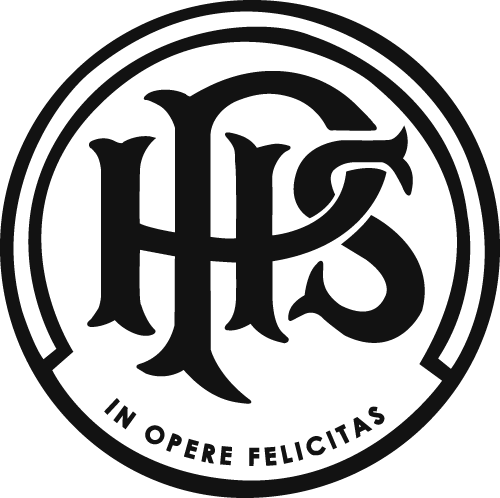 Edoardo Bianchini
2014
I really liked that the teachers and the students were so friendly and nice. Also that in some subjects the teachers pushed me so I got better results. In the first week we had 2 days of international orientation and that showed us what the school looked like and I felt more secure and comfortable. Also I think that the school can give you so many subjects to choose which is really good. I really liked the tramps with the Outdoor Education class. I learnt many things. It was interesting and a really good experience. Papanui High School is a really good school to go to.
---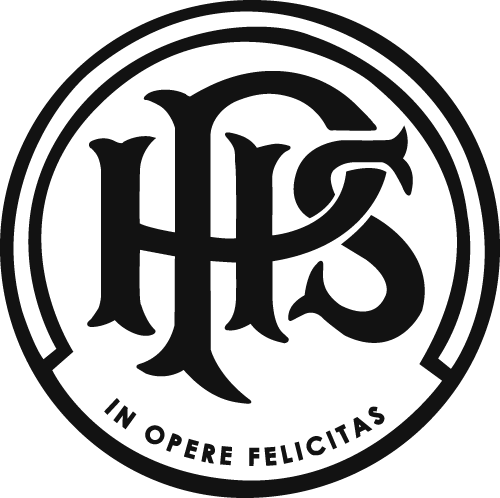 Javier Olguin
My New Zealand Experience - 2014

Para empezar mi nombre es Javier y quiero dejar bien claro que mi experiencia vivida en Nueva Zelanda ha sido por lejos lo mejor que me ha pasado en mi vida.

Cuando quise tomar la oportunidad de viajar a este país mis principales motivos en ese momento era el de conocer, vivir, experimentar y por supuesto mejorar mi inglés. Al principio creyendo que venía a conocer únicamente Nueva Zelanda pero resulta que termine conociendo al mundo entero y es que en Nueva Zelanda uno es capaz de encontrar gente que proviene de todo el globo terráqueo maximizando aun más tu propia experiencia
Mi experiencia con mi homestay fue de maravilla, vivía con una señora ya mayor y un niño de Tailandia mi relación con ellos fue muy buena y la verdad era muy agradable pasar el rato conversando de diferentes cosas a la hora de la cena, también me di cuenta que la gente acá suele ser bastante relajada, alegre y muy simpática, obviamente cada homestay tiene sus reglas propias y lo mejor de la mía era que me daban total libertad ( ya sea con la hora de llegada,salida,etc) eso si siempre tenía que avisar donde estaba para no generar malentendidos y nada por el estilo.

Mi colegio: A decir verdad a mi no se me dio la posibilidad de elegir colegio pero deben creerme que me considero un hombre afortunado al haber sido colocado en Papanui Highschool (ubicado en Christchurch en la isla sur) ya que simplemente mi experiencia allí fue de lo mejor, hice muchas buenas amistades, conocí a gente maravillosa, los profesores que me tocaron resultaron ser bastante relajados, agradables y a la vez preocupados por el aprendizaje de los alumnos, a su vez el colegio me dio la oportunidad de conocer diversos lugares de la isla sur, lugares que uno suele ver en fotos a través de la internet, los ramos los podías elegir tu mismo osea era una educación personalizada para ti mismo y una de las mejores cosas es que terminábamos las clases todos los días a las 2:30 PM dejándote la tarde libre para juntarte con tus amigos o simplemente relajarte

Mi vida en NZ: Siendo sincero no se me hizo difícil acostumbrarme a mi nueva vida en Nueva Zelanda, los recorridos del bus en mi ciudad (Christchurch) eran muy simples y fáciles de aprender, la cena era la comida fuerte acá lo cual considero que era mejor ya que luego de comer un plato fuerte a uno le suele entrar un poco de sueño, también la comida era bastante sabrosa en mi opinión , las calles son muy seguras y es un hecho completamente insólito presenciar un robo o algo por el estilo, la gente es súper amable y siempre estará dispuesta a darte una mano si tienes problemas sobretodo si saben que tu no eres nativo del país, para comunicarme con mi familia lo hacía a través de Skype cada fin de semana para no perder el contacto, aunque siendo bien sincero son tantas las cosas nuevas, las experiencias, las vistas,etc que no te dejan tiempo para extrañar a la gente que uno deja, la gente suele irse a acostar entre las 22:00-23:00 pm.

Nueva Zelanda es un país hermoso, multicultural, con vistas preciosas y lugares maravillosos los cuales día a día hacían que me encariñara más con este país, si alguien llegase a leer esto quiero que sepa que en Nueva Zelanda no solo conocerás a los "kiwis" como se hacen llamar los nativos, sino que también conocerás a gente de todo el mundo enriqueciendo el intercambio cultural y las amistades que mantendrás con gente de diversas partes de nuestro planeta
---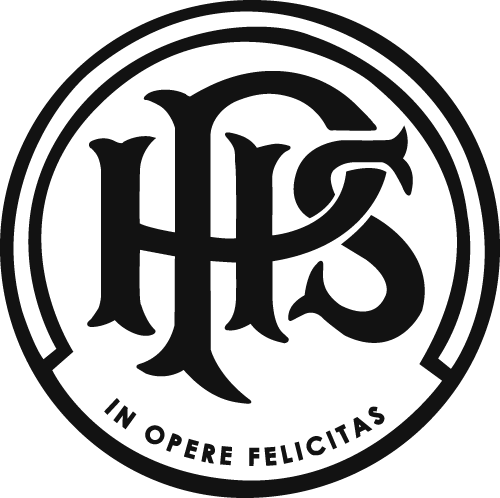 Francisca Alvardo - 2014
My New Zealand Experience

Everything started on August 11th. It was a Sunday, when we arrived at the Christchurch Airport. There they were, the people who were going to be my new family for a bit more than three months. I feel lucky I ended up with them, they've been so nice since the very first moment and I'm very grateful for their sweetness and kindness.

The day after meeting them, was my first day at my new school. I have to admit I was really nervous about it. At the beginning, understanding the language was a little complicated because I wasn't used to talk with people who actually speak English like their first language, but with the time I got used to it and the kindness of everyone made me feel better and it helped a lot. I was astonished because the school is pretty big in comparison to the one I go on Chile, and it has a lot of green areas, big fields and thematic wings and classrooms. The fact that here you can choose the subjects you want was a big difference, and the schedule is quite different too, because as you have just 6 subjects you have free time in the afternoon after finishing school at 2:30. I had a lot of surprises here, like finding out that the girls wear really long skirts in the winter because of the low temperatures and the boys wear shorts when it gets warmer. Also, the fact that in New Zealand the big meal is the dinner and the lunch is just something small like a sandwich. And something that I like is that here there are a lot of international students, from all over the world, and everyone respects the different nationalities. They have a lot of respect and consideration for their natives too, the Maoris. I have seen some things translated to this native language and a lot of decorations or edifications related to them.

I started to relax, forget the fears and get used to all these changes with the time. Change is good, and I think that travelling is the best way to learn another language, know and understand different cultures and ways of living and have new experiences.

I have to say that I fell in love with New Zealand. This city is so beautiful! It has a lot of great natural landscapes, even the streets are full of trees and flowers, making everything look really pretty, green and natural, like a garden. Also the city is really clean and the people are concerned about recycling and caring about the environment.

It seems like the time has gone just in a blink. I absolutely enjoyed my time here. I went to the snow, to a tramp trip, to a farm trip, I saw dolphins, I was in hot springs, beaches, etc. I met wonderful people from here and from a lot of other countries: teachers, the people of the international office, the kiwis, other internationals students and the other Chileans involved in this project. I'm so glad of this opportunity and I will never forget New Zealand and all the people I met and the places I visited and the things I did.

My New Zealand Experience

Todo comenzó un 11 de agosto. Era un día domingo cuando llegamos al aeropuerto de Christchurch. Allí estaban las personas que serían mi nueva familia por un poco más de tres meses. Me siento afortunada de haber terminado con ellos, han sido muy amables desde el primer momento en el que los conocí y siempre estaré agradecida de su amabilidad y lo dulces que fueron conmigo.

El día después conocerlos fue mi primer día en mi nuevo colegio. Tengo que admitir que estaba bastante nerviosa. Al principio entender el idioma fue un poco complicado, porque no estaba acostumbrada a hablar con personas cuya primera lengua fuera el inglés, pero con el tiempo me acostumbré al idioma y a su acento, además la amabilidad de todos me ayudo a sentirme más cómoda. Me sorprendió el tamaño del colegio, el cual es bastante grande en comparación con el que voy en Chile, tiene una gran cantidad de zonas verdes, canchas amplias y alas/edificios y salas temáticas. El hecho de que aquí se pueden elegir las asignaturas que uno quiere es una gran diferencia, y el horario es muy diferente también, porque solo tenía 6 materias y salía del colegio más temprano, lo que me daba mucho más tiempo libre en las tardes. Tuve varias sorpresas en Nueva Zelanda, como cuando supe que las niñas usan faldas hasta los tobillos en el invierno debido a las bajas temperaturas y los niños usan shorts cuando hace más calor. Además, el hecho de que en Nueva Zelanda el plato fuerte es la cena y el almuerzo es sólo algo pequeño, como un sándwich. Y otra cosa que me sorprendió y me gusto igual es que aquí hay una gran cantidad de estudiantes internacionales de todo el mundo y todos respetan las diferentes nacionalidades. De igual forma, tienen un gran respeto por su cultura nativa Maorí. He visto varias cosas traducidas a este idioma nativo y un montón de decoraciones o edificaciones relacionadas con los mismos.

De a poco empecé a relajarme, olvidar los miedos y acostumbrarme a todos estos cambios. Dicen que el cambio es bueno, y creo que viajar es la mejor manera de aprender otro idioma, conocer y entender las diferentes culturas y formas de vida y vivir nuevas experiencias.

Debo decir que me enamoré de Nueva Zelanda y de Christchurch. Esta ciudad es hermosa! Tiene un montón de paisajes naturales increíbles, incluso las calles están llenas de árboles y flores, haciendo que todo se vea muy bonito, verde y natural, como un jardín. También, la ciudad en general es muy limpia y la gente está preocupada por el reciclaje y el cuidado del medio ambiente.

Pareciera que el tiempo se fue en un parpadeo. Realmente disfrute mi estancia aquí, fui a la nieve, a un tramp trip, estuve en granjas, vi delfines, me bañé aguas termales, playas, etc. Conocí a gente maravillosa de acá y de muchos otros países: profesores, las encargadas de la oficina internacional, los kiwis, otros estudiantes internacionales y los otros chilenos que participan en este proyecto. Estoy muy feliz de haber tenido esta oportunidad y nunca me olvidaré de Nueva Zelanda y todas las personas que conocí y los lugares que visité y las cosas que hice.
---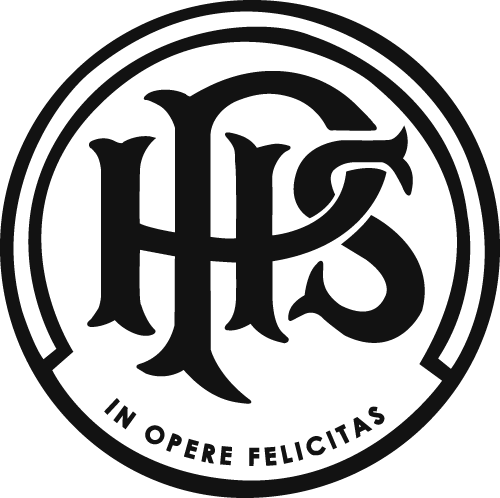 Francisca Lara Cruzat - 2014
My New Zealand Experience

Everything started after they told me I was selected for the scholarship Pinguinos Sin Fronteras, on July the 2nd. I didn't know what to do, but knowing that this would be the time for an adventure.

I arrived on August 11th, a Sunday,and a family pretty much like mine received me, and again, I didn't know what to do everything was new for me, the language they used wasn't the one I was used to listening to on a daily basis, but one that I could understand, if not perfectly, but I told myself at least I could survive with that. And there it was me, all alone, confronting new people, a whole new culture, different language and a different way to see life. To arrive to a home and live with people you don't know sounds a little bit weird, and even more if you're staying there like if you were part of the famiily, but in my case, everything was really natural. Lianne, my host mum, is just as efusive as I am, and she and Shaylee, my host sister, were really nice with me. I can accurately describe our relationship as crazy and a lot like my family in Chile.

And on the next day, I had to go to school, a new school, full of international people, so I was another one of a bunch of foreign people, not like Chile, where you have an international student is a prize, we don't get as much as in here, so I had to make my way there. And for worse, the school was huge! Compared to my school in Chile, that only has two little buildings, one for children from 4-6 years old, and the other from 7- 18 years old, and PHS has at least 6 buildings, big fields, and I used to get lost every time in between classes. But in general, everything here has been good and I made good friends, good times and laughs.

Life in NZ, well, at least in Christchurch, doesn't have many differences with Chile, except here malls and shops close at 6 almost everyday, and with buses it's pretty much the same, but these are working until 11 at the most, in fact, the bus that goes to my house stops working at 10 pm. Another thing is that in here they drive on the other side of the road, so be really careful before crossing, because I've had way too many near-to-death experiences now, so, look both sides before crossing. So, maybe it's different to Chile, but you judge.

Mi experencia en Nueva Zelanda

Todo comenzo despues que me dijeran que había quedado en la beca Pinguinos Sin Fronteras, un martes 2 de julio. No sabia que hacer, solo supe que sería la hora que empezara mi aventura.

Llegue un domingo 11 de agosto, y una familia muy parecida a la mía me recibió, al principio tampoco sabia que hacer, todo era nuevo para mi,el idioma no era el que acostumbraba a escuchar todo el dia, pero que sí podía entender y hablar, no a la perfeccion, pero me dije a mi misma que podía sobrevivir. Y ahí estaba yo, sola, enfrentandome a nueva gente, nueva cultura, distinto idioma y una forma diferente de ver la vida. Llegar a una casa con gente que no conoces puede sonar un poco raro, y mas aun si te vas a quedar ahí como si fueras otra hija para la familia, pero en mi caso, todo fue muy natural, Lianne, my host mom, gracias a Dios, es igual de efusiva que muchos latinos y me abrazó en cuanto me vio, y Shaylee, my host sister, también, fueron muy cálidas conmigo. Nuestra relación la describo como loca y muy parecida a la que tengo con mi familia en Chile.

Y al otro dia, me tocaba ir a clases, a un colegio nuevo, lleno de internacionales y, totalmente distinto a Chile, solo era una más entre tanta gente extranjera, así que tuve que hacerme camino. Y para peor, el colegio es enorme! Comparado con mi colegio, que son dos edificios chicos, uno desde prekinder hasta 1ro básico, y el otro desde 2do básico a 4to medio, y patios de cemento, no muchas áreas verdes, igual que la mayoría en Chile, Papanui High School tiene mas o menos 8 edificios, canchas enormes de pasto, y pasto natural, no sintético, y al principio me perdía siempre que tenía que cambiarme de edificio, pero me acostumbre casi instantáneamente ya que en mi colegio en Chile tambien me cambio de sala entre ramos. Pero en general, lo he pasado muy bien acá, he hecho buenos amigos y reido mucho con ellos.

La vida en nueva zelanda, al menos en Christchurch no difiere mucho de mi vida en Chile, excepto en que aca los malls y tiendas están todos cerrados a las 6 de la tarde y los buses usualmente pasan hasta temprano, de hecho, los buses que me llevan a mi casa dejan de pasar a las 10 de la noche, manejan por el lado izquierdo de la calle y cuidado, que a mi me han estado a punto de atropellar un millón de veces por no acostumbrarme aun, asi que miren para todos lados mil veces antes de cruzar. Otro consejo, aca asuman que no van a salir a fiestas muy seguido, ya que los kiwis no valen tanto como nosotros, y hablando de kiwis, ellos son mucho más fríos que nosotros, no los saluden de beso ni de abrazo, porque probablemente los van a asustar. En fin, parece que sí es diferente a Chile, pero juzguen ustedes.

---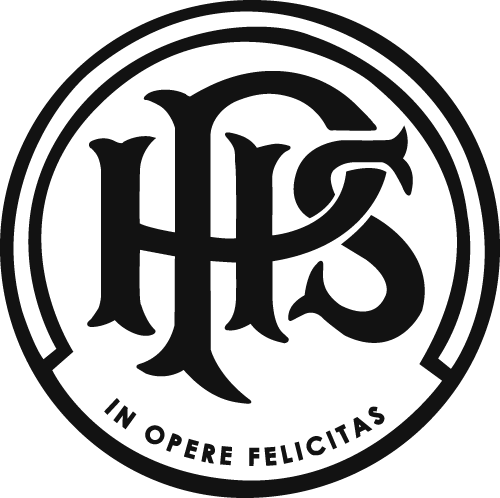 Niklas Schwab - 2014
17 Sep 2014
Hello and welcome. My name is Niklas and I am an international student from Germany in Yr 13.
My first impression when I arrived in Wellington, for my orientation, was that it was very wet and windy but the people were very friendly, helpful and receptive. I had the same positive feeling when I arrived in Christchurch but the weather was cold and sunny.
I have a very kind, welcoming host family.
On Monday I came to Papanui High School and I was excited. The students here are friendly, cooperative and supportive. You have a direct connection to other people from different countries. Papanui High School brings people together from all over the world. Different cultures study together. In my school there were students from other nationalities but they were all born in Germany. I think that this is very special to Papanui High School and that you have an open attitude to other cultures.
I am looking forward to my time here.
Thank you
---