PHS Senior A Girls Volleyball Team - 2nd at the Satellite Volleyball Championships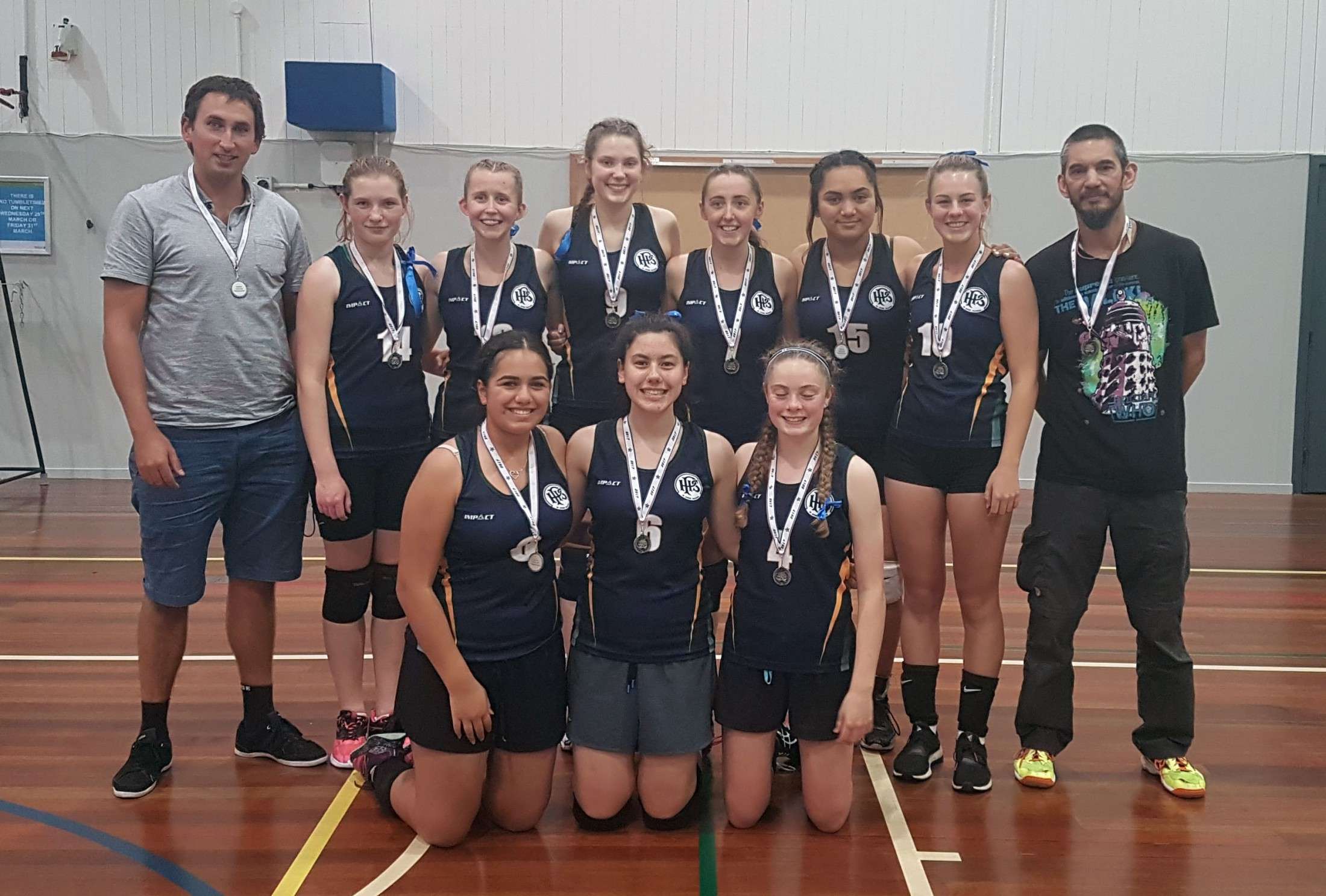 From the 28th to the 30th of March 2017, the Senior A Girls Volleyball Team competed in the Satellite Volleyball Championships tournament.
As reigning champions from 2016, we entered the tournament determined to retain our title. After our first game against Otago Girls, it was close but unfortunately ended in a loss. We then realised the tough competition we had to face, which pushed us more. After winning several more games, we happily placed second in our pool, which put us in the semi finals. Going head to head with the top team in Pool A: Roncalli, we knew we had to win. Roncalli proved to be a great team but we secured the win after the 5th set ending 15-11. Ecstatic to be in the finals, we learnt we were going to be up against Otago Girls once again. We started off the final with a great start, winning the first set 25-23. The next three sets were very close but we unfortunately lost. But we happily accepted the silver medal, grateful to have played against such an amazing team.
Another great achievement for us was having Xoë Tay and Holly Palmer being named in the Tournament Team.
The overall experience was great for everyone in the team and we were all so proud to bring back a silver medal for the school.
We were all really grateful for our two coaches Joel Martin and Peng Tay who have put so many hours into trainings and long tournament days, supporting us. We couldn't have done it without them.
Written by Holly Palmer