PHS Futsal Team - 2nd at NZSS National Futsal Championships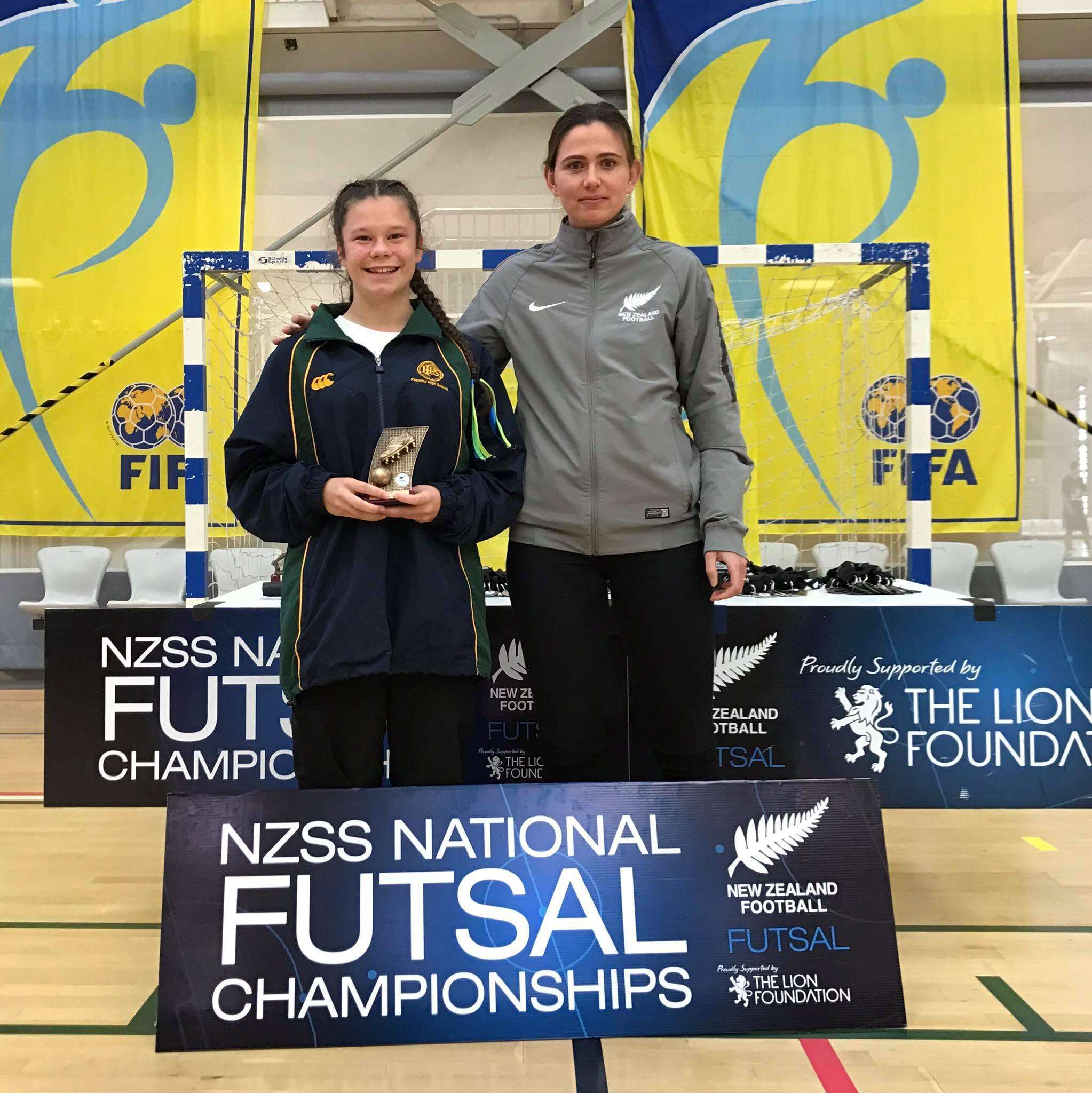 The PHS Junior girls Futsal team competed at the NZSS National Futsal Championships in Wellington on Monday 27th and Tuesday 28th March 2017. The team played very well and were a favourite among the other teams.
They played a round-robin system where every team played each other and whoever was on top at the end got first place. Unfortunately their drawn results really hurt them as they were the only team to beat the eventual winners. The team placed second in NZ to Hillcrest High by one point!
Brooke Teear is not just an amazing trampolinist but not bad at scoring goals either. She received the golden boot for the Junior Girls Tournament with around 16 goals in 6 games and also joint MVP for the tournament with a player from New Plymouth Girls, that was based on opposition votes.
Front Row: Lorraine Hayes (played with a broken wrist), Brooke Teear, Ella Jackson, Danielle Hinman
Back Row: Maia Holdem, Ella Stewart, Jaz Tufau, Katy Pinker