Principal's Weekly Review 31st January 2020
Kia ora
It is my pleasure to welcome you to the first edition of the PapaCommunity News for 2020. I hope the holiday period has provided an opportunity for students to have a restful and enjoyable break.
I would particularly like to welcome our new Year 9's, transferring Year 10 - 13 students, adult ESOL students, international students, and staff, to the school.
This newsletter is emailed home to parents/caregivers, and students each week. Its aim is to give you up-to-date information on a weekly basis about the general happenings within the school. We will also use this forum to highlight recent student achievement, and significant up-coming events.
I would like to apologise for the postponement of the pōwhiri scheduled for Tuesday morning. In particular, I would like to acknowledge the very large contingent of family and whānau who came to support their child on their first day, and were looking forward to being part of the pōwhiri. Unfortunately, significant information was received on Monday evening in relation to the Coronavirus from the Ministry of Education, and we did not have enough time to inform our community in relation to this. Consequently, the postponement lead to the pōwhiri being held on Wednesday. This was a wonderful occasion which allowed us to formally welcome all new Year 9's, transferring Year 10 - 13 students, adult ESOL students, international students, and staff, to the school. I would like to thank family and whānau who were able to come in again on Wednesday and share in the pōwhiri with us. Following this, we continued with the orientation programme. I am very grateful to the Year 13 Peer Support leaders for their involvement in supporting the Year 9's. The initial three day programme is about integrating the students into the school's systems, culture, and expectations. The Peer Support programme continues on throughout the first term.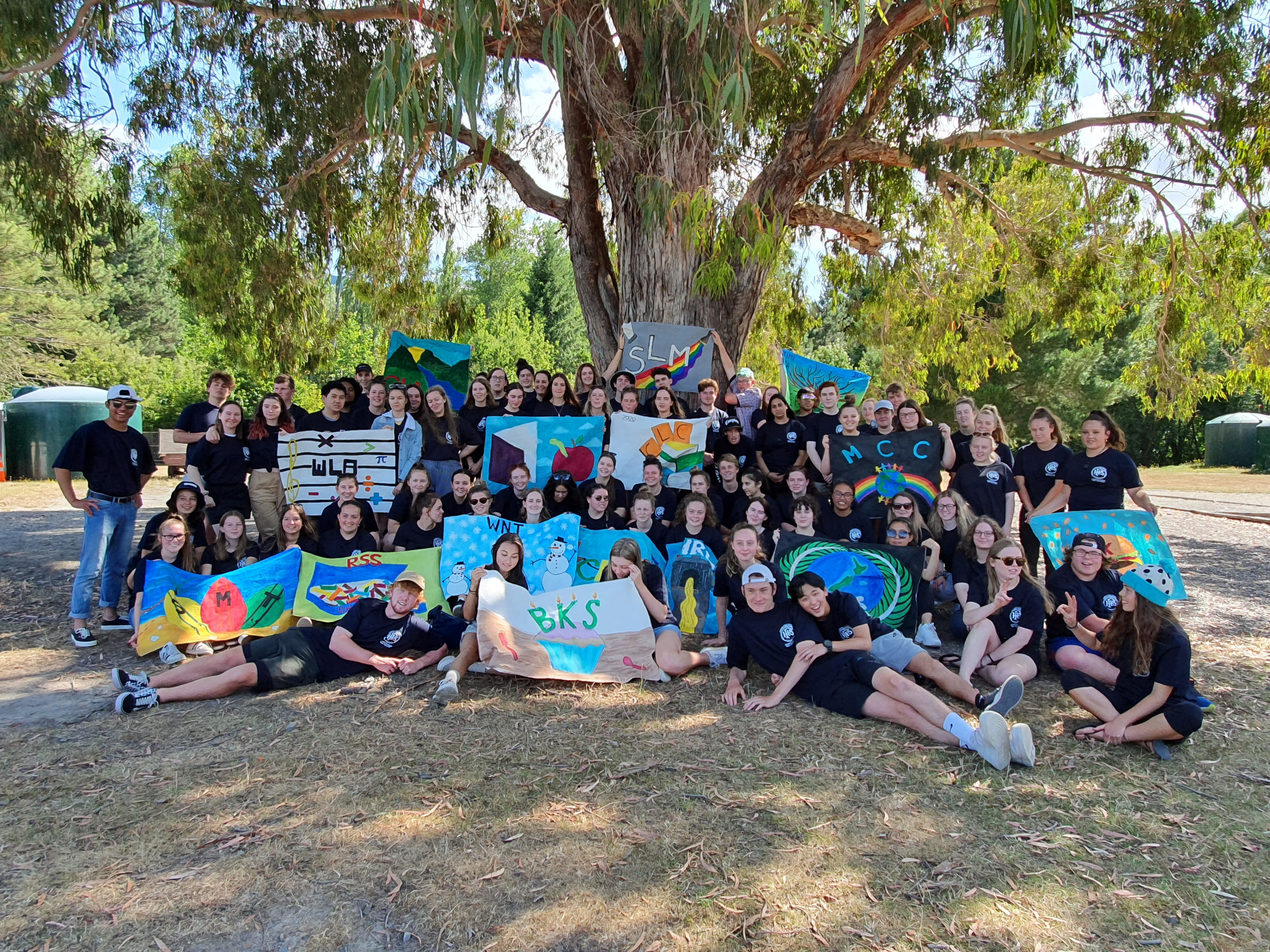 Part of the orientation process was the Year 9 Wednesday 'meet and greet' bbq evening. This gave an opportunity for an informal gathering where family and whānau met the Form Teacher, and subject teachers, of their child's class. This was very well attended, and I thank those who were able to be there.
Wednesday and Thursday saw the remaining year levels return to school, briefly, to allow us the opportunity to welcome them back, and start the process of analysing our student numbers. Student numbers are particularly important because we need to assess class sizes and viability, as we move to finalise the student timetables. Our returning numbers have been very good, with more students deciding to stay at school and build on their success. Our Year 9 cohort is also particularly large at around 340 students. The school timetable is based on maximizing subject choice on a majority "best fit" basis. We are still working on a couple of staffing appointments, and the possibility of some additional classes, and further "re-shuffling" that might need to take place. Next week we will see a settling in process, and firming up of timetables and changes.
I look forward to the year ahead.
Nga mihi nui,
Jeff Smith
Principal