Principal's Weekly Review 18th October 2019
Kia Ora,
Welcome to Term 4.
We all know that we are into the start of the busy end of the year, where senior students in particular, need to be focused on the upcoming NCEA examinations, and important deadlines need to be met. With such little time left (last day for seniors is Tuesday 5th November), it is timely to give a boost of encouragement to senior students to complete those last internal assessments, and to prioritise their focus on the upcoming exams.
Last Thursday we celebrated our Māori and Pasifika Achievement awards. These awards hold a special place in our school as we acknowledge our students who take pride in their culture, language, and identity. Approximately 380 members of our community attended, and I would like to thank them for being there and supporting their whānau/Aiga. I would also like to acknowledge the staff for their role in supporting the ongoing achievement of the students. A full list of award recipients will be published in next week's newsletter.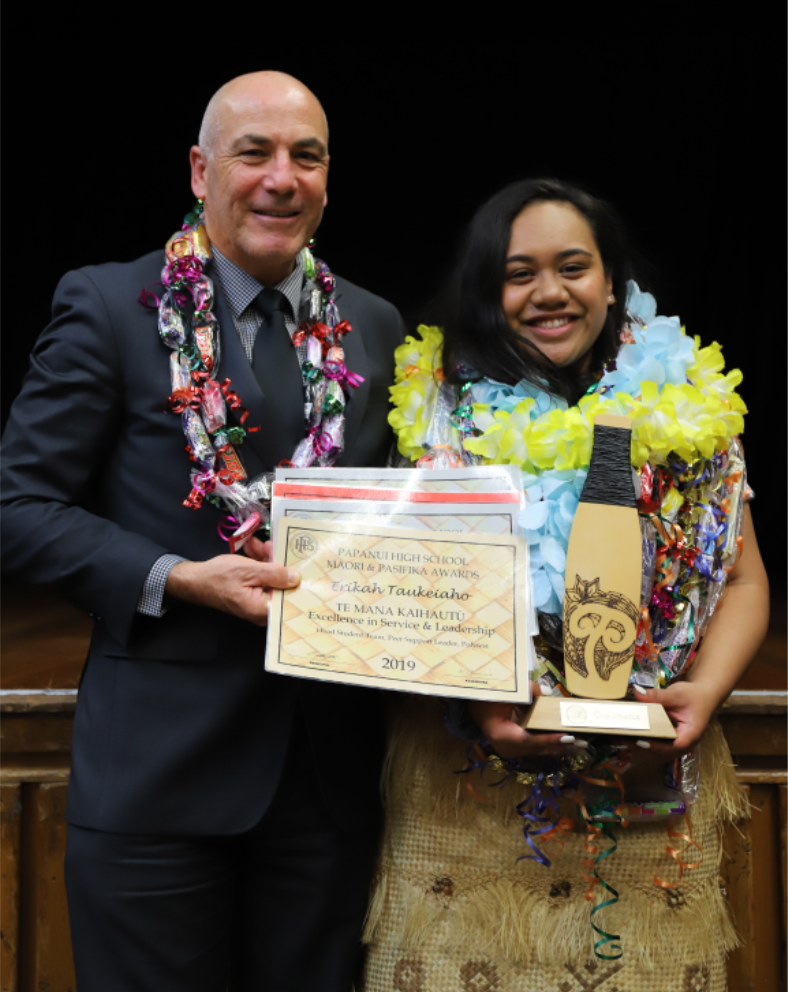 Friday saw the annual 'Pappies' (Level 1 to Level 3 English Media – short films), Media Awards. Once again the red carpet was rolled out, and we were able to sit down with a bucket of popcorn and enjoyed the visual results of that hard work. This also included a number of awards which were handed out throughout the evening. As with the Māori and Pasifika Achievement awards, I would like to thank and acknowledge staff and our community for supporting and attending these events.
One of the real pleasures at this time of the year is being able to see and acknowledge student success. Often this is done through formal events. But it is equally important to recognise and understand that a students' success on an individual level doesn't necessarily mean a 'first place'. For many students, their achievement is measured on a personal level, and is a result of having high expectation to do their best, and take responsibility for their own outcomes. In understanding and acknowledging this, students position themselves for a positive outlook on life that is both full of possibilities and rewards.
Next week is full of exciting and entertaining evening events, ranging from Wednesday's Sports Awards, the Zonta Sports awards on Thursday, and then concluding the week with the Senior Art Exhibition and Auction on Friday. I am looking forward to these events as we continue to showcase our exceptionally talented and successful students.
During the school holidays our Senior Touch teams travelled to Brisbane to participate in the Queensland All Schools Touch Tournament. They had a very successful, and enjoyable trip and were fantastic ambassadors for our school, and I congratulate them on this. I would also like to acknowledge the staff who gave their time and energy to go on the trip, and the parents who independently travelled there, and supported the students when they were playing. Next week's Community News will have a more in-depth report.
Jeff Smith
Principal