Kia Ora,
This year is going incredibly fast. We are moving into winter, and next week, on Friday 21st June sees the winter solstice, the shortest day of the year.
Our senior students are well into the academic year, and a number of them have started new semester courses recently, and we hope that transition has gone smoothly. Our senior students only have approximately eighty school days remaining until the end of their academic year, when they leave for their NCEA exams.
Over the past few weeks, staff have been busily writing and preparing Junior academic reports. These reports will provide important feedback, progress, and next steps for your child's learning. The Junior report evening will be held on Thursday 4th July. This night provides a formal opportunity for parents/caregivers of junior students to speak to subject teachers about their child's progress. We look forward to seeing you there.
Next week our school presents 'Beauty and the Beast Jnr' on Wednesday, Thursday, and Friday evenings starting at 7.00pm, with a matinee on Saturday at 2.00pm. Tickets are on sale at the student office, and door sales will be available at each performance.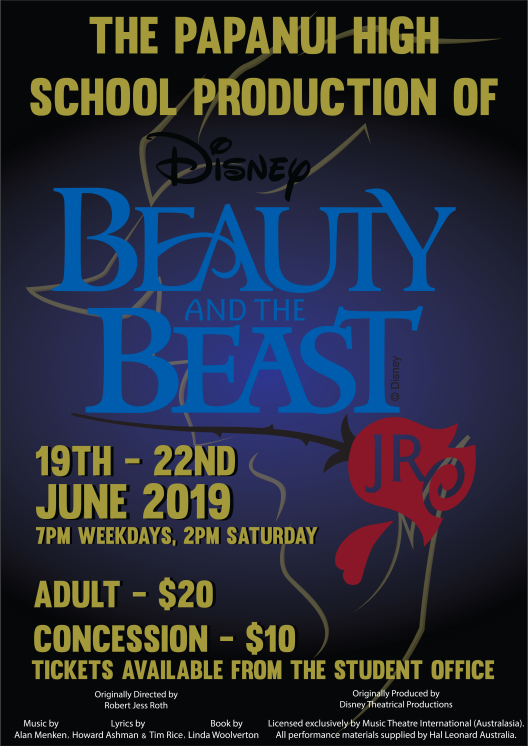 On Wednesday morning we said farewell to three long standing Board of Trustees members: Jerome Williamson (13 years), Sandy Brinsdon (11 years), and Deborah Callaghan (6 years), a morning tea was held which provided an opportunity to thank and acknowledge them on behalf of our staff, students, and community for their time, energy, and commitment they have shown to support the school. We wish them all the best with their future endeavours.
PPTA INDUSTRIAL ACTION
On Thursday the Michael Stevenson, the PPTA General Secretary advised that the rolling regional strikes planned for the week beginning Monday 17 June have been called off.
Currently our Principal, Jeff Smith is in Wellington attending a meeting of the Secondary Principals' Association of New Zealand (SPANZ), as he was recently elected onto this committee. We congratulate him on this appointment.
Thank you for your ongoing support of Papanui High School.
Mike Vannoort
Associate Principal