Principal's Weekly Review 11th December 2020
Kia ora,
Welcome to our final edition of the Community News for 2020.
As I am sure you can imagine we are well into our planning for 2021. Last Tuesday and Wednesday a large number of our Year 12 students participated in the first stage of the training programme to be Peer Support leaders for 2021. Their first task will be to lead the orientation programme for our incoming Year 9's next year. Once again we have a superb group of young people who have been prepared to give up their time to support others. In late January they will attend a final training camp at Hanmer Springs, and a number of our staff will look forward to working with them up there.
Wednesday was the last day of exams and sign out for our senior students. I'd like to congratulate the students on the manner in which they worked through this process. Following the sign out was the Year 13 BBQ lunch, and Leavers' Dinner that evening for Year 13 and departing Kimi Ora students. Special mention and thank you to Mr Anderson the Year 13 Dean, his form teachers, and the Kimi Ora department staff for their contribution and commitment to ensure the best possible support and guidance was put in place, and as a result our students leave us as mature, responsible young adults ready to take their place in the world. Their Leavers' Dinner was a thoroughly enjoyable evening, with approximately 380 attendees (a new record), and I'd like to thank the students and parent/whānau community for sharing in it with us.
On Thursday we finished off the year with two wonderful Junior Prize-Givings, and I would like to thank the family/whānau members who were able to attend. I want to acknowledge how proud we are as a school of our junior students, despite the challenges they have faced this year, they continue to show us that they are a very multi talented group who have experienced success in many areas of school life. Our students' resilience and care that they have shown towards each other is something to be very proud of.
I would like to acknowledge and thank our parents, whānau, and the wider community for their support of the school, without this we cannot achieve and give the students the opportunities they deserve. I would also like to thank you and acknowledge the support and understanding you have shown as we negotiated our way through the Covid-19 Pandemic this year.
This school is full of many wonderful students, who have contributed in a very positive way, not only to their academic and co-curricular achievement, but also the values, culture, and success of our school. They have a strong sense of social responsibility, and I am very proud of what they have achieved, and the manner in which they have conducted themselves.
2020 has been an immensely challenging and complex year for us all - but think of what we have managed to achieve. Although the threat of Covid-19 remains with us, we are all very hopeful that positive solutions are just around the corner to support global immunization, and freedom of movement.
I leave you this year with the whakatauki "Ehara taku toa, i te toa takitahi, engari, he toa takitini" - success is not the work of one, but the work of many. I look forward to 2021 where we will continue to work together to make the school an exciting and rewarding place.
Have a safe and happy holiday period.
Ngā mihi nui Jeff Smith
Principal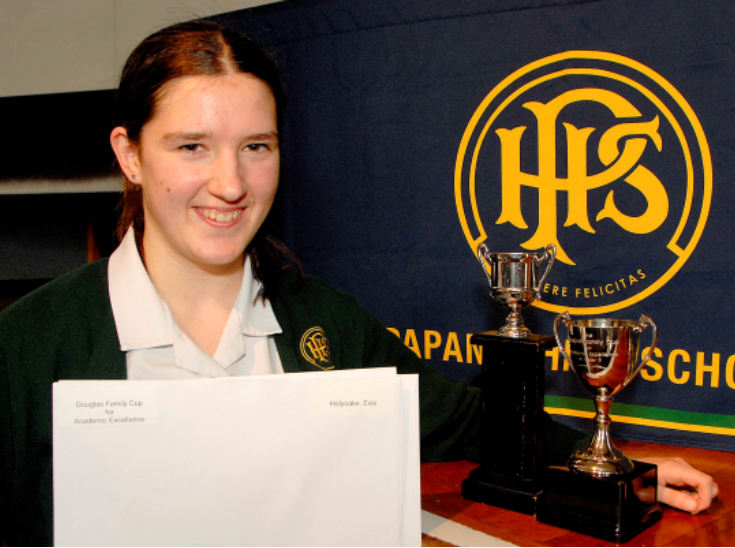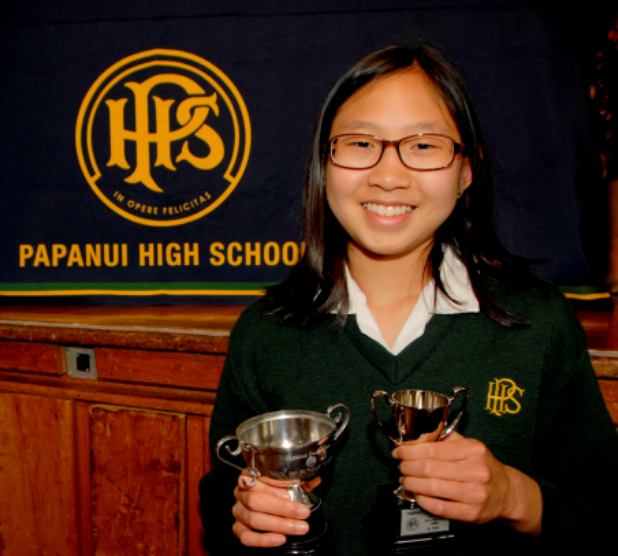 Top Achieving Year 9 student Year 10 Junior Dux
Evie Holyoake Emily Yeo
Share this article: