Kia ora,
Last Tuesday night we had the opportunity to celebrate the senior prize giving, and what a thoroughly enjoyable evening it was. Even though we were unable to share the evening physically with family and whānau, the evening was live streamed from the school's hall. I would like to thank the incredibly talented team of students who worked very hard to make the live stream possible, and the staff who organised the event.
We were able to celebrate our students' achievement, and it was clearly evident from the evening how incredibly talented our students are and the huge range of subject choice they can study. I would like to acknowledge the substantial financial support we receive from BDL/HP/Toshiba, the JB Johns Trust, the PTA, and the many other sponsors and supporters, who contribute to our celebrations.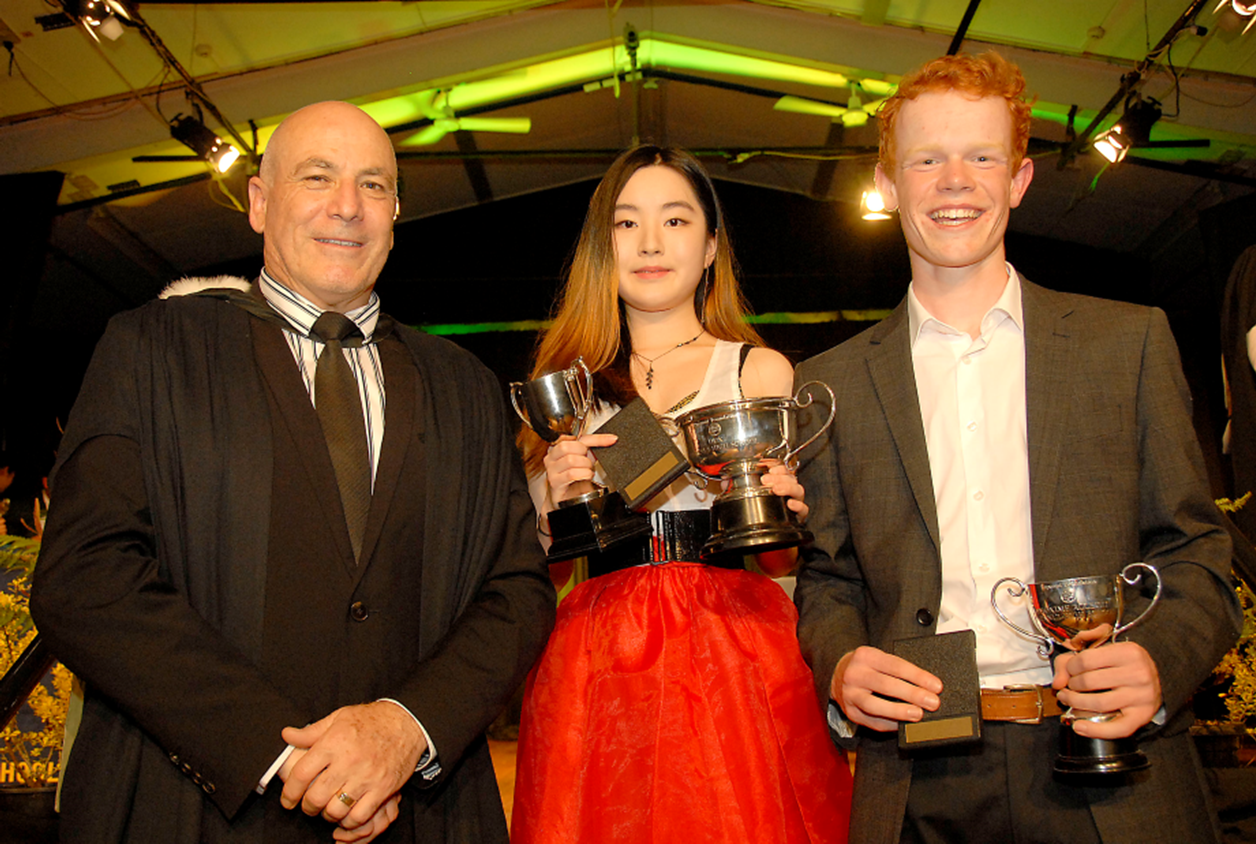 In my speech I acknowledged the challenges that Covid-19 Pandemic continues to bring. It seems like we have been stuck in a Level 2 limbo, co-existing, as a new normal. Except we are moving forward, adapting, creatively thinking, and persevering. I want to thank and acknowledge our entire school community, and let you know how much we as a school greatly appreciated your support and understanding as we continue to respond to this 'ever changing landscape'. I paid tribute to our students. I thanked them for what they had contributed to the year, and talked about how they have continued to learn from the challenges they face, developing resilience, and a sense of greater self-confidence and self-management. As we know, the need to connect is vitally important with our school being a place for students to do this; to develop friendships, to support each other, to value difference and inclusion. Through this, they grow into individuals who understand compassion, kindness and empathy. There is nothing more valuable than being known as a good person.
Equally important, I acknowledged and thanked our entire staff, who once again responded without hesitation, developing creative and responsive approaches, to ensure students remained at the forefront of our thinking. They are a very committed, professional, and hard working team.
The last day for seniors is Wednesday 17th November, they will finish at 12 midday. The NCEA externals and Scholarship exams begin on Monday 22nd. Over the examination period it is important that students continue to study hard, which will give them the greatest opportunity to succeed. I wish them all the very best.
Ngā mihi nui
Jeff Smith
Principal
Share this article: