Kia ora,
I hope everyone had an opportunity to enjoy the warm weather over the long weekend.
As you are aware, the school has needed to continue its rostering home process this week, and that will carry on for the last week of term as well. Unfortunately this necessity has been reinforced as we are experiencing significant ongoing absence of staff.
On a positive note, a wide range of curriculum and co-curricular activities have been able to go ahead. For example this week we had four evening performances of the quintessentially kiwi comedy 'Wheeler's Luck' delivered to appreciative audiences by the Year 12 and 13 Production Class. Directed by staff members Jay Grubb and Daniel Scowcroft, together with their team of dedicated helpers for costumes, make-up, props and stage design and management, should be congratulated for another successful and entertaining Papanui High School production. Well done everyone!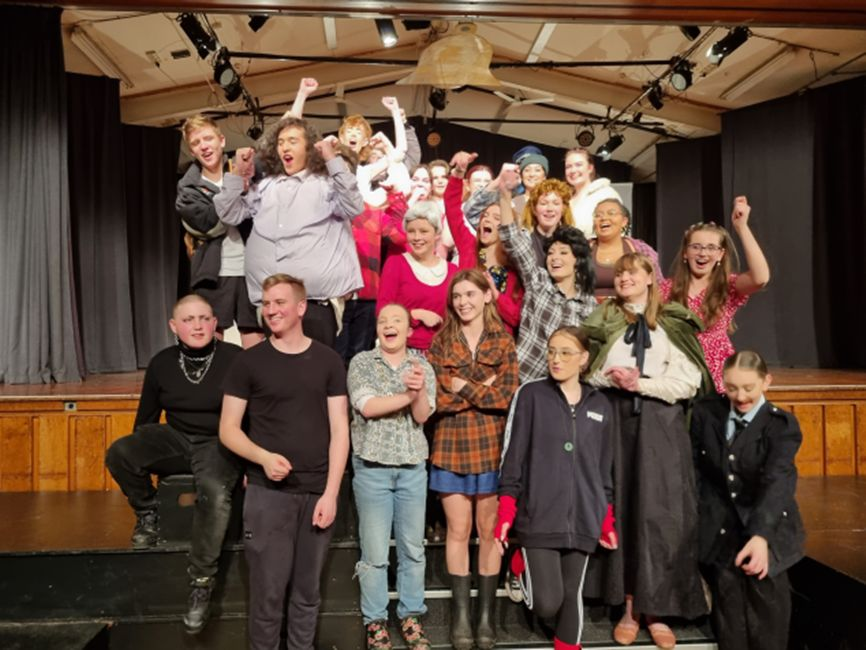 Alongside this, a large group of Year 12 students have been involved in a Mountain-bike camping experience at Hamner Springs, our Brain Bee team travelled to Dunedin and finished a very commendable 3rd in the competition, some Year 10 Science classes have been visiting local industries, and next week Year 12 Physics students will make a visit to the University of Canterbury, and the Year 12 Leadership group will attend a conference at Christ's College.
COVID Update - Rostering Home Reminder
| | | | | | |
| --- | --- | --- | --- | --- | --- |
| Rostered home days | Mon | Tues | Wed | Thur | Fri |
| Week 10 (July 4-July 8) | Year 13 | Year 10 | Year 11 | Year 9 | Year 12 |
When students are rostered home the expectation is they continue on with their school work, whether it be online or on paper which teachers will have already discussed with the class. This work will be able to be completed independently without teacher input. EOTC will still go out as per the calendar for the rest of the term. A reminder that if your child is sick the primary focus is on recovery at home.
Limited supervision can be provided at school for students who are unable to be looked after at home on their rostered home day. If your student needs to come to school on their rostered day off, please email [email protected]
Once again, we thank you for your ongoing support and understanding. If your student or someone in your household has COVID please let us know by emailing [email protected]
LAST DAY OF TERM 2 - FRIDAY 8th JULY
A combination of a shortage of staff, and rostering home means we will finish the term at approximately 12.40pm on Friday 8th July. Students to attend Period 1 - 4, then go their form classes for the final 'wrap up'.
Ngā mihi nui
Jeff Smith
Principal