Sports News 22 February 2019
Winter Netball 2019
If you are interested in playing Winter Netball this season for Papanui High School, please make sure you have registered your interest with the Sports Coordinator by Monday (as expression of interest to play has already been asked for, we aree just making sure we haven't missed anyone).
At this stage there will be the option of Junior and Senior Wednesday, and Saturday Netball, so please let the Sports Coordinator ( [email protected]) know your preference.
If there any parents or caregivers would like to offer their support in either a Coach, Manager or Umpire role, please also let the Sports Coordinator know as we would love to have you on board.
Canoe Racing Nationals and Oceania Champs
Claudia Rogers (Year 12) and Jess Nisbet (Year 13) competed at Canoe Racing New Zealand National Championships and Oceania Champs over the weekend at Lake Karapiro.
They combined with their team mates from Arawa Canoe Club to compete in the U18 K4 200 event where they did remarkably well to take out Gold. Winning this event means they are now the National and Oceania champs. A super result with half the crew from Papanui High School.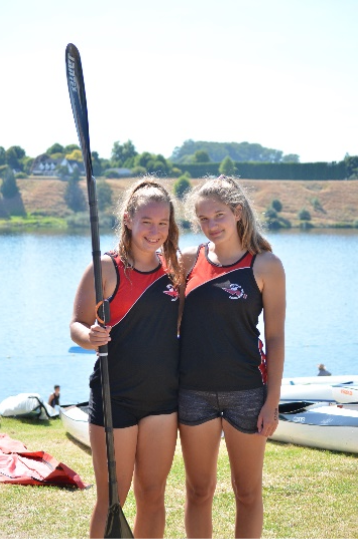 Full Results:
U18 K4 500
Jess Nisbet – Gold – National and Oceania champ
Claudia Rogers – 4th
U18 K2 200
Jess Nisbet– Silver
Claudia Rogers - Bronze
U18 K1 200 A Final
Jess Nisbet – 5th
Claudia Rogers – 6th
U18 K2 500 Final
Jess Nisbet – Silver
Claudia Rogers – 4th
U18 K1 500 A Final
Claudia Rogers 6th
Jess Nisbet 8th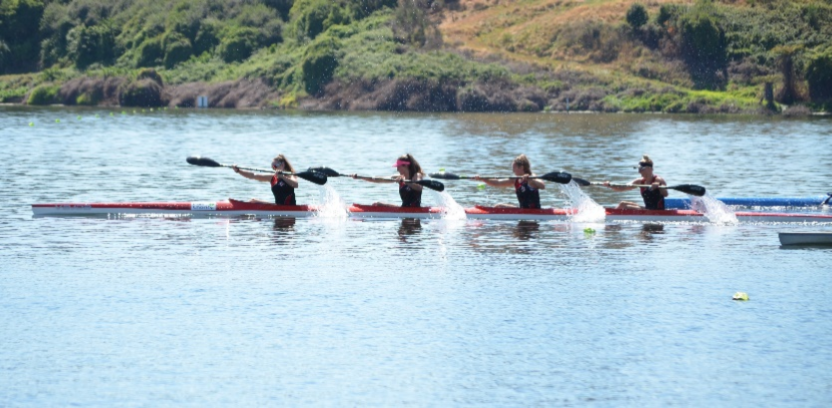 Canterbury Secondary School Show Jumping Championships – McLeans Island
On Wednesday we had two riders representing Papanui High School at the Canterbury Secondary Schools' Show Jumping Championships. Our riders represented Papanui well – with them being a part of a composite team with a Rolleston rider and, despite only having three riders instead of four in their team, finishing seventh out of 25 teams overall. Caitlin Shrimpton (pictured above) rode two good rounds at 105 cm, and Alyssa Harnett (pictured right) was also individually placed 1st and 3rd for her two rounds at 95 cm.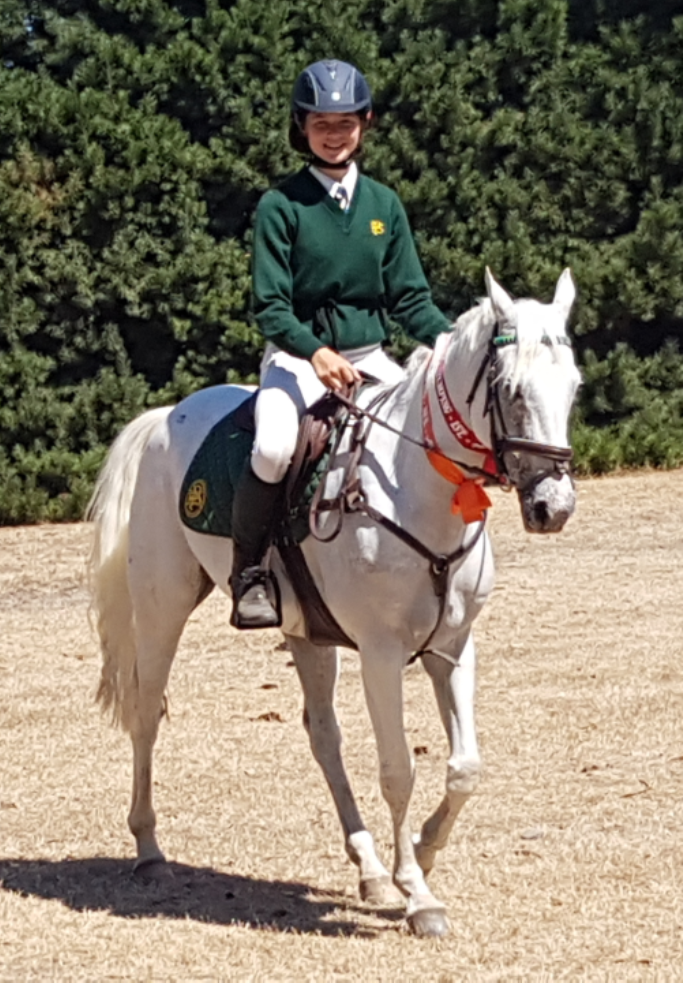 Weekly Sports Results:
Futsal
Yr 9 Boys were defeated by STAC
Girls beat Rolleston 11-3
Indoor Football
Yr 9 Boys Blue beat Hillmorton 3-1
Yr 10 Boys beat Hornby 7-2
Indoor Netball
Yr 9 Girls Blue beat Cathedral 30 -11
Yr 9 Girls Gold beat Avonside 8-7
Yr 10 Girls Green beat Hillmorton 18-5
Yr 10 Girls Blue beat Avonside 22-18
Korfball
Junior Team beat Marian 6-5
Senior Team beat Hagley 9-8
Teeball
2 x Papanui teams played against each other this week.
Touch
Intermediate Boys were defeated by Mairehau
Junior Boys beat Rolleston 3-1
Yr 9 Boys Green beat Yr 9 Boys Blue 7-2
Yr 9 Girls were defeated by Rangi Ruru
Ultimate Frisbee
Mixed Team were defeated by Darfield
Volleyball
Senior Girls beat Villa last week 3-2 (miss print last week). But were defeated by Cashmere this week.
Junior Girls were defeated by Linwood
Waterpolo
A Team were defeated by CGHS
B Team were defeated by Villa Maria
Student Achievements
Have you competed in a Sports Competition lately? Send your story and results (with pictures if possible) to Kirsten in the Sports Office – [email protected]
This is a great way to showcase what our students are doing outside of school in sport with our community.
Important Dates/ Notices
Students who have signed up for Canterbury Secondary Schools' Athletics please see Kirsten to confirm your entries by Thursday.
Summer Term 1 Sport continues – please remember to return any outstanding permission slips and read the draw to make sure students know when their game is.
Sports draw is located on the school sports notice board, sport facebook page, student notices and on the school app via the links page.
Payment of Summer Sports Fees are now overdue.