Sports News 19 October 2018
NZ Football
Congratulations to Jayda Stewart of Year 12 (right), who has been selected in the final squad for the FIFA U17 Women's World Cup in Uruguay in November. We wish her all the best and look forward to hearing how it all goes on her return.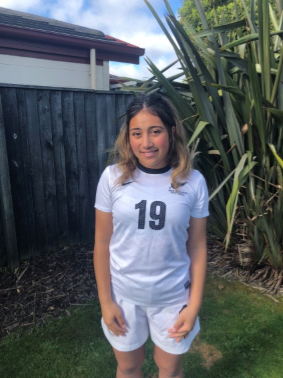 South Island Secondary Schools' Kayak Championships
Jessica Nisbet (Year 12) and Claudia Rogers (Year 11) represented Papanui High School at the South Island Kayak Champs at Lake Ruataniwha in Twizel on the 29-30 September.
This was Claudia's first time competing at a kayaking event. The girls were able to represent the school, with Jess and Claudia competing together in an U18 K2, 200 m (pictured below) in which they were third and the U18 K2 500 (4th). It was a fun weekend with lots of racing.
Results
Jess Nisbet
Open Mixed K2 200 1st
Open Woman K2 200 1st
Open Women K4 500 1st
Inter Club Relay 2nd
U18 Mixed K4 500 2nd
Claudia Rogers
U16 Women K2 200 1st
U18 Mixed K2 200 3rd
Novice K4 200 1st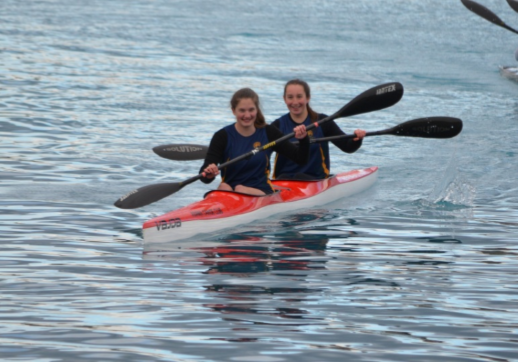 Equestrian Acheievements
Congratulations to Jordan Shrimpton who won the National 3 day eventing title "Junior Rider" after three days of eventing at McLeans Island.
She and her sister Caitlin were also in the winning Springston Trophy team last weekend in Oamaru. This is a pony club competition where 40 teams (teams of 6 riders) from all over the south island come to compete for the trophy.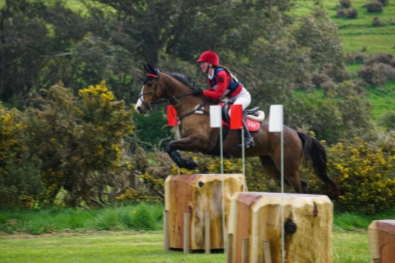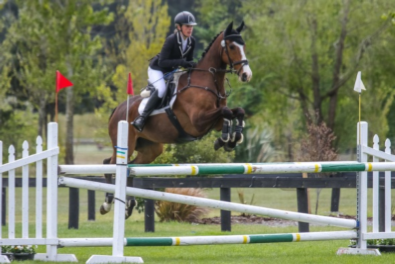 Zonta Award Finalists
Congratulations to all students that were named as finalists at the 2018 Zonta Awards who will be attending the Awards evening next Thursday 25th Oct at the Hornby Working Men's Club:
Category 1 - Most Valued Contribution to a Team
Mor Oajwajee - Korfball (School and Canterbury Korfball)
Category 3 - Most Outstanding Achievement with a Disability
Reuben Anguisaca-Bland - Cross Country
Category 4 - Most Outstanding Achievement in one sport
Brooke Teear - Trampolining
Emma Logan - Gymnastics
Jade Taylor - Karate
Sam Richards - Football
Category 5 - Most Outstanding Team
Para Senior Boys Cross Country Team - Finn Walker, Liam Pasfield, Jacob Lowson
Weekly Sports Results:
Futsal
Year 10 Boys beat St Thomas 6-0
Indoor Football
Junior Boys – beat Hornby 3-0
Year 11 Boys – were defeated by Hornby
Indoor Netball
Year 10 Girls – were defeated by Rangi Ruru
Year 9 Girls – beat Marian 27-15
Touch
Super Touch Boys – were defeated by Shirley
Super Touch Girls – were defeated by Rani Ruru
Volleyball
Premier Girls – Beat Middleton 3-2
Junior Girls – Beat Villa 2-1
Waterpolo
Junior Girls – were defeated by CGHS
In House Volleyball
Started up on Monday with enough students and teachers to make up six teams. A great start with it being the first day of term. This will continue from Week 3 (with next Monday being a public holiday) where staff will allocate students a team to play in for the coming weeks.