Sports News- 13th April 2018
Special Olympics Swimming- Results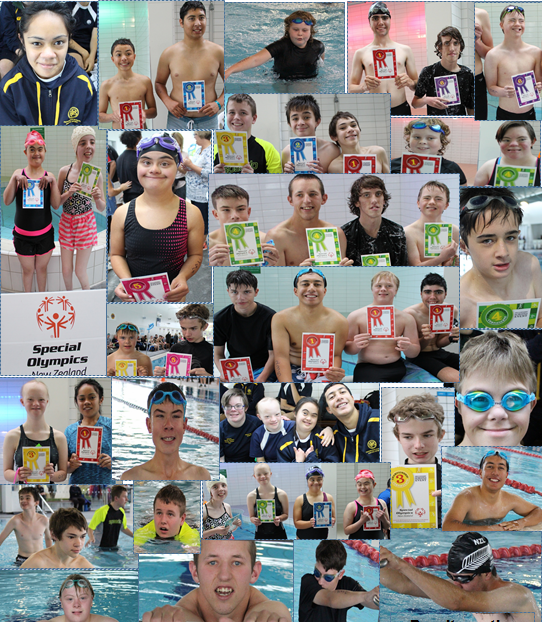 Kimi Ora Special Olympic Swimming Results Term 1 2018
Luka Willems 2nd 50m Free, 2nd 25m Backstroke,1st 25m Free, 1st Relay
Liam Pasfield 1st 50m Free, 2nd 25m Backstroke, 3rd 50m Backstroke, 1st Relay
Regan Herbert 6th 50m Free, 3rd 25m Backstroke, 4th Relay
Hannah Smith 4th 15m Walk, 7th 15m Kickboard
Grita Stowell 2nd 15m Walk, 1st 15m Kickboard
Georgia Scarsbrook 5th 15m Walk, 6th 15m Unassisted swim, 2nd kickboard
Jasmine Cairns 1st 15m Walk, 2nd 15m Unassisted swim, 4th 15m Kickboard
Shanna Charles 4th 15m Walk, 5th 15m Unassisted swim
Elaina Asi 1st 15m Walk, 4th 15m Unassisted swim, 1st 15m Kickboard
Brynn Sinclair 3rd 15m Walk, 4th 15m Kickboard
Ethan Lawson 1st 15m Walk, 4th 15m Unassisted swim, 3rd 15m Kickboard
Anton Hall 2nd 15m Walk, 2nd 15m Unassisted swim, 4th 15m Kickboard
Will Churchhill 4th 15m Walk, 4th 15m Kickboard
Reuben Anguisaca-Bland 1st 15m Walk, 1st 15m Unassisted swim, 2nd 15m Kickboard
Sasha Bensley 3rd 15m Walk, 4th 15m Unassisted swim, 4th 15m Kickboard
Samuel Pethig 3rd 15m Walk, 3rd 15m Unassisted swim, 5th 15m Kickboard
Matthew Kofoed 3rd 25m Backstroke, 6th 25m Free, 4th Relay
Joshua Jones 4th 25m Backstroke, 4th 25m Free, 4th 25m kick board, 4th Relay
Michael Davies 1st 25m Backstroke, 5th 25m Free, 4th Relay
Jacob Lawson 4th 25m Backstroke, 3rd 25m Free, 2nd 25m Kickboard, 1st Relay
Carl Te Hone-Huia 1st 25m Backstroke, 1st 25m Free, 1st 25m Kickboard, 1st Relay
Finn Walker 2nd 15m Unassisted swim, 3rd 25m Kickboard
New Zealand Gymnastics Team Selection
Congratulations to Emma Logan (12WLA), who has been selected to represent New Zealand Gymnastics (competing at Level 10), at the 2018 Australian Gymnastics Championships in Melbourne in May.
Emma is having extraordinary success with her sport, she is currently NZ Rhythmic Gymnastics National champion (Level 8).
In 2016 she also represented New Zealand, and brought home two medals from the Australian Nationals…a bronze, for placing third in her individual Clubs apparatus, and her team of four gymnasts came second overall winning a silver medal.
New Senior Boys School Javelin Record Set
Last Friday, Jared Neighbours beat the PHS Senior Male Javelin Record, throwing 50.95m. The last record was set by Michael Walters in 1994, with a throw of 47.63m.
Well done Jared.
Senior and Junior Korfball Teams
This term we had a large number of students keen to play Korfball. The games are organised through Canterbury Korfball, and held at the Bishopdale YMCA on Friday evenings. We entered a Junior and Senior team this season, where teams had a slow start trying to find their feet, to competing in final games this week. Both teams have developed their skills, and come together nicely with having the support of Mr Gill and Ms Hanlon at games, and external coaches coming in for morning trainings at school. Kala Burgess of Yr 10 was invited to attend the Junior Development Team.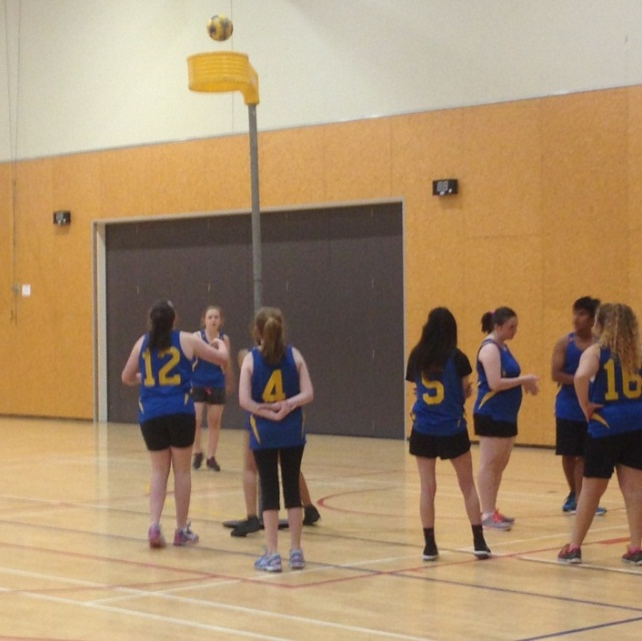 Watch this space, as the school develops within this sport.
UC Education Secondary School Mud Run – Motukarara Raceway
Please note the date has now been changed to Sunday 17th June
For those of you that don't know much about the Mud Run, it's a 5km muddy obstacle course open to anyone, and all fitness abilities! Even teachers can take part… You can walk or run (or even crawl if you like), it's all about dressing up, having a go, and having a messy good time!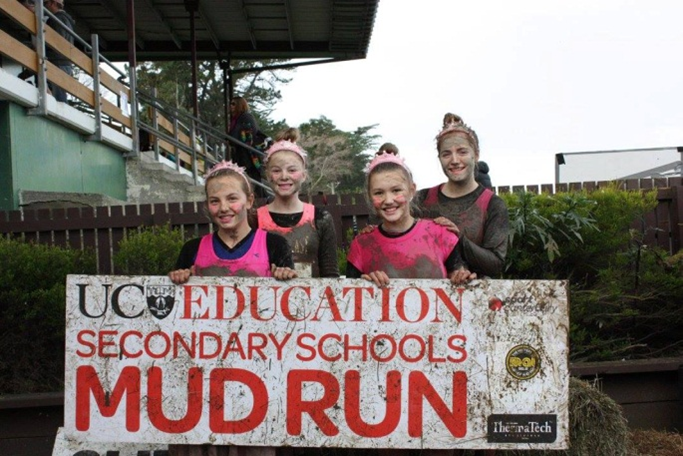 Sport Canterbury will be coming into school to promote the event at level assemblies in Week 3 of Term 2, and will be holding team registrations in the Gym at lunchtime on Monday 21st May.