Sports News 11 May 2018
Canterbury Secondary School Road Race Championships
Ten students competed in the Annual Canterbury Secondary Schools' Road Race Champs at the A & P Show Grounds on Wednesday. Congratulations to Jacob Lowson for winning the Para Athlete Grade with 50 athletes competing – A huge achievement well done.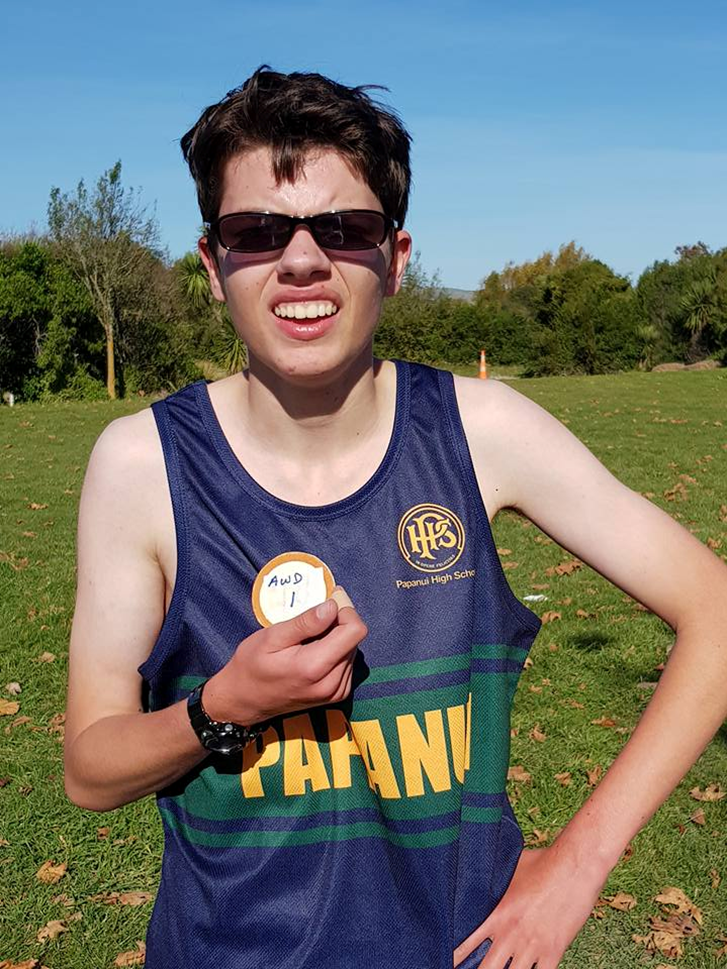 Para Athlete Results:
1st Jacob Lowson, 5th Finn Walker, 6th Reuben Anguisaca-Bland, 8th Liam Pasfield, 9th Joshua Jones, 14th Michael Davies, 33rd Matthew Kofoed, and 41st Samuel Pethig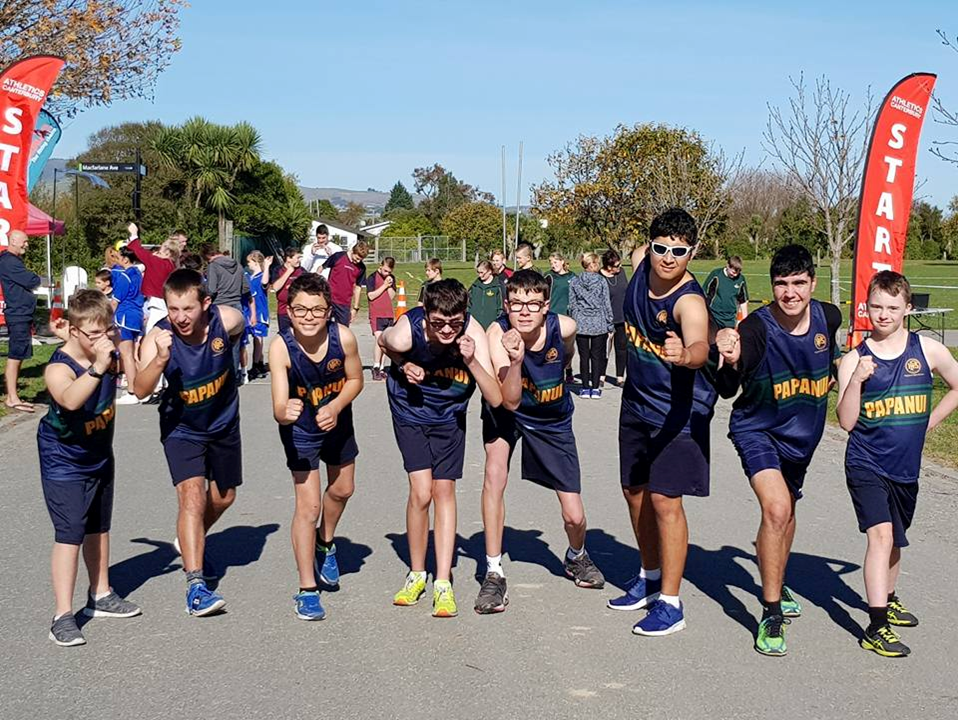 Senior Boys Results:
38th (out of 60) Jamie Wisker
Senior Girls Results:
26th (out of 60) Laura Clarke
Amy and Jared Hudson on the podium at International Rally of Whangarei
Following on from their success at the Rally of Otago in April, siblings Amy (Y12) and Jared (Y10) Hudson, have again finished on the podium of their class in the NZ Rally Championship, when competing at the International Rally of Whangarei last weekend. Amy (and her driver Dylan Thomson) were 1st in Class 2, with Jared (and his driver David Taylor) 2nd in class.
The next round of the championship is here in Canterbury over Queen's Birthday weekend.
At the end of this month, Amy and her family are heading to Wellington for the Motorsport NZ Awards dinner, where she will receive her trophy for winning the 2WD Co-driver in the NZ Rally Championship last year.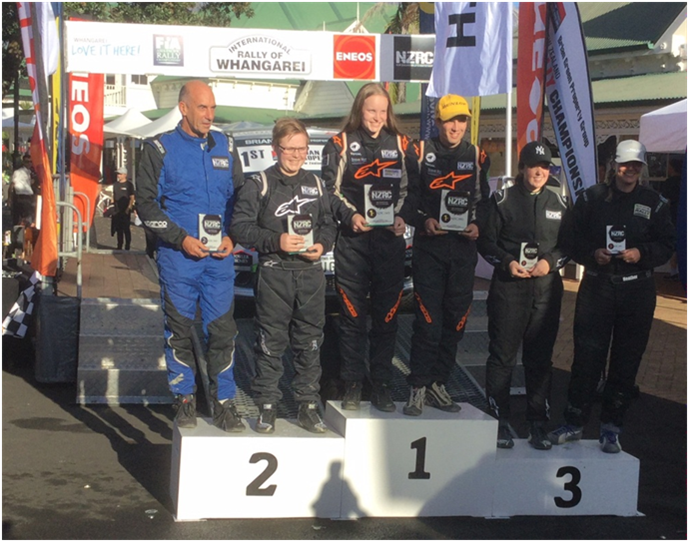 Table Tennis New Zealand
Congratulations to Lydia Mercer-Beumelburg, who has qualified in the Table Tennis New Zealand cadet (under 15) girls' trials in January, to represent New Zealand and compete at two upcoming events - the 2018 International Table Tennis Federation Oceania Junior Championships (1 - 2 June), and the World Junior Circuit Cook Islands Junior and Cadet Open (4 - 7 June). Both events are to be held in the Cook Islands.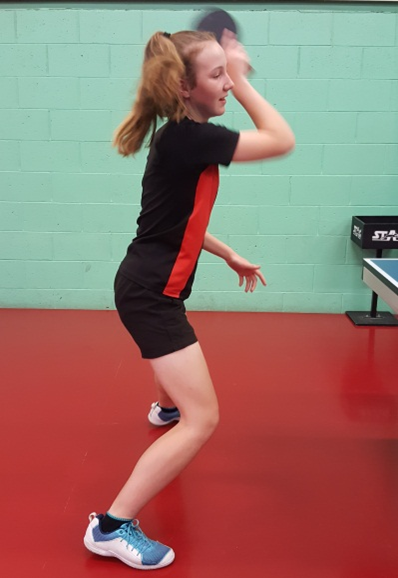 Lydia will play for New Zealand in teams events at each tournament (each team will consist of two players from each country), as well as compete in singles and doubles events at each. At the first event she will compete against teams from Australia, New Caledonia, Fiji, Papua New Guinea, and the Cook Islands. In addition, the second event has attracted entries from Belgium, Canada, China, Hungary, India, Iran, Ireland, Jordan, Kyrgyzstan, Malaysia, Portugal, Singapore, and the USA.
Lydia has been training hard with a regimen of practice, coaching, competing and physical training, in the lead up to these events. We look forward to hearing how she gets on and wish her every success.
National Eventing Championships
Jordan Shrimpton was selected to be in a team of 6 (only 2 per age group) to travel the horses up to Masterton over a week in the holidays for the National Eventing Champs. Canterbury won the dressage (first phase) and held the lead until the final day where they won the national title. Jordan placed 4th out of 36 in her age group individually, and was one of the highest scores counting for the Canterbury team.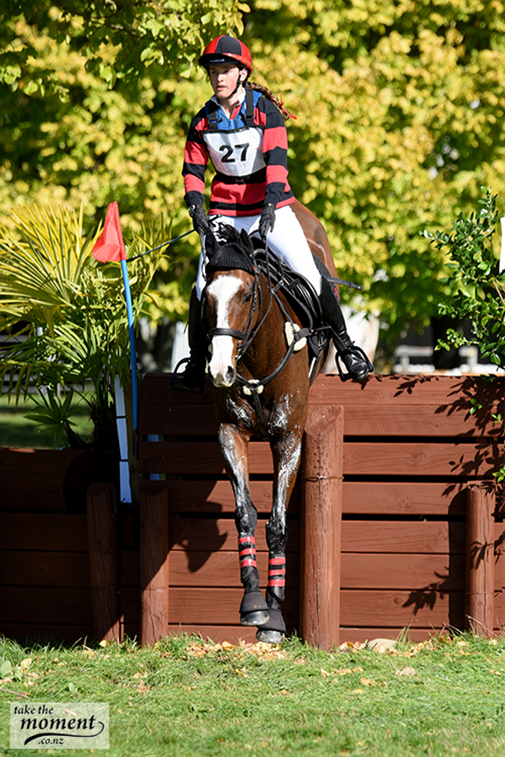 New Zealand Open – Karate
Over the holidays both Aidan Batt, and Jade Taylor, competed in the New Zealand Open and came away with some great results.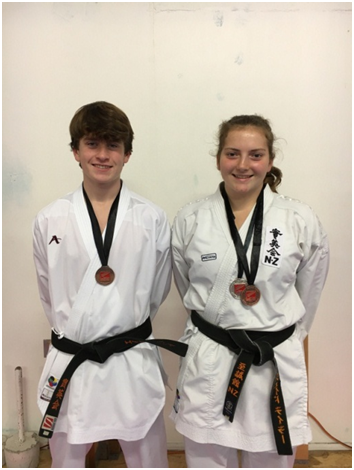 Aidan was placed 3rd in his cadet male kumite, having some tough fights against top competitors.
Jade came 3rd in the junior female kata, and 2nd in the junior female kumite, with the final a close 2-1. Both Aidan and Jade have been selected to represent New Zealand in the upcoming Oceania Championships in Auckland next week. There was a team of 120 competitors selected with only the top two of each weight in each division being selected.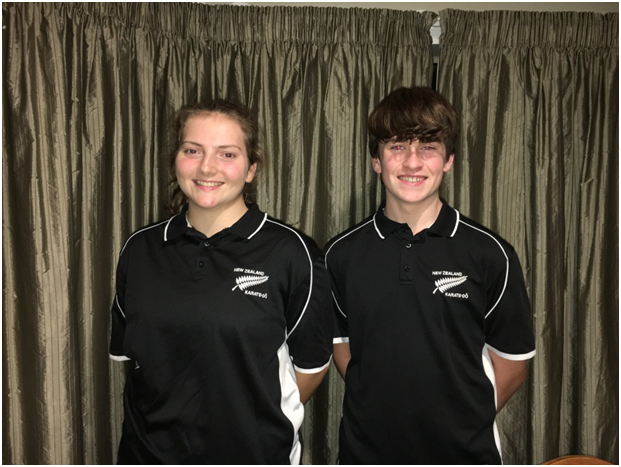 Sport Results:
Basketball
Thomson Trophy Boys – beat Hornby 102-69
Whelan Trophy Girls – beat Te Pa O Rakaihautu 60-34
Football
Boys 1st XI – were defeated by St Andrew's College
Netball
Senior A beat Burnside High School 29-21
Senior B were defeated by Christchurch Girls' High School
Senior C beat St Andrew's College 26-18
Junior A were defeated by Cashmere High School
Junior B were defeated by Christchurch Girls' High School
Important Dates/ Notices
Winter sport competition starts next week (unless otherwise made aware to teams).
School Cross Country – Tuesday 22nd May
Canterbury SS Cross Country – Tuesday 29th May – let Kirsten know via email (

[email protected]

or come to the sports office if you wish to compete in this event – entries close Friday 18th May.
Make sure you follow our Papanui High School – Sport Facebook Page and Download the School App to receive all sports notices
School Sport Canterbury also have an app to access the weekly draw for your chosen sport – see below to download.