Principal's Weekly Review 15th November 2018
NCEA exams have now started for our senior students. It is nice for Year 9 and 10 to have the school to themselves for a little while. It is important to maintain a strong focus on engagement to support their learning for the remaining five weeks of the year. During this time conversations will take place through various forums to help set the scene for the transition of Year 9 to Year 10, and Year 10 in to an NCEA focussed Year 11.
Over the remainder of the term we can look forward to the opportunity for some students to go on the Year 10 Outdoor Education Camps, our junior school Activities Day towards the end of the term, and finishing with the Year 9 and 10 Prize Giving ceremonies on Friday 14th December.
On Monday we held a special Armistice assembly to acknowledge the 100 year anniversary. We were joined by Mrs Sherril Jennings, granddaughter of the school's first Principal Joseph McBride, who, with her son Ryan, presented the school with a book of photographs Mr McBride took during his service during World War 1. More details follow in an article.
I hope everybody has an opportunity to enjoy the long weekend, and the weather plays its part.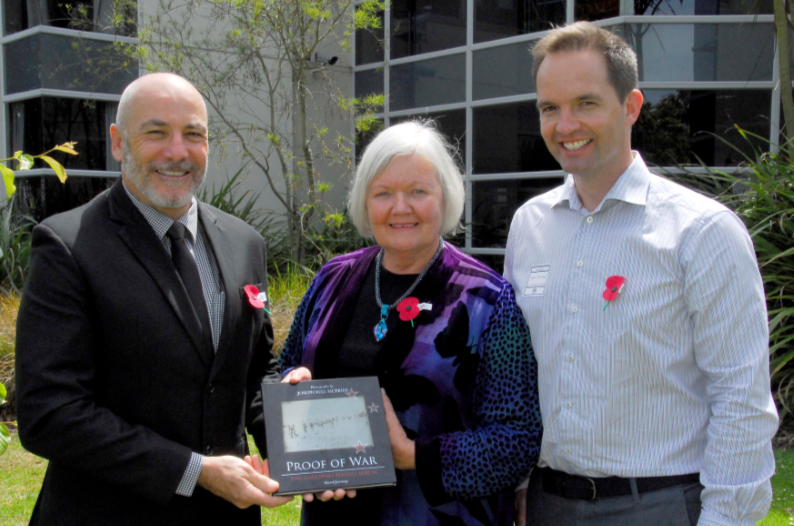 Jeff Smith
Principal
Mrs Jennings, and son Ryan, present Mr McBride's book.