PAPANUI HIGH SCHOOL
PHS Senior A Girls Volleyball Team - 2nd at the Satellite Volleyball Championships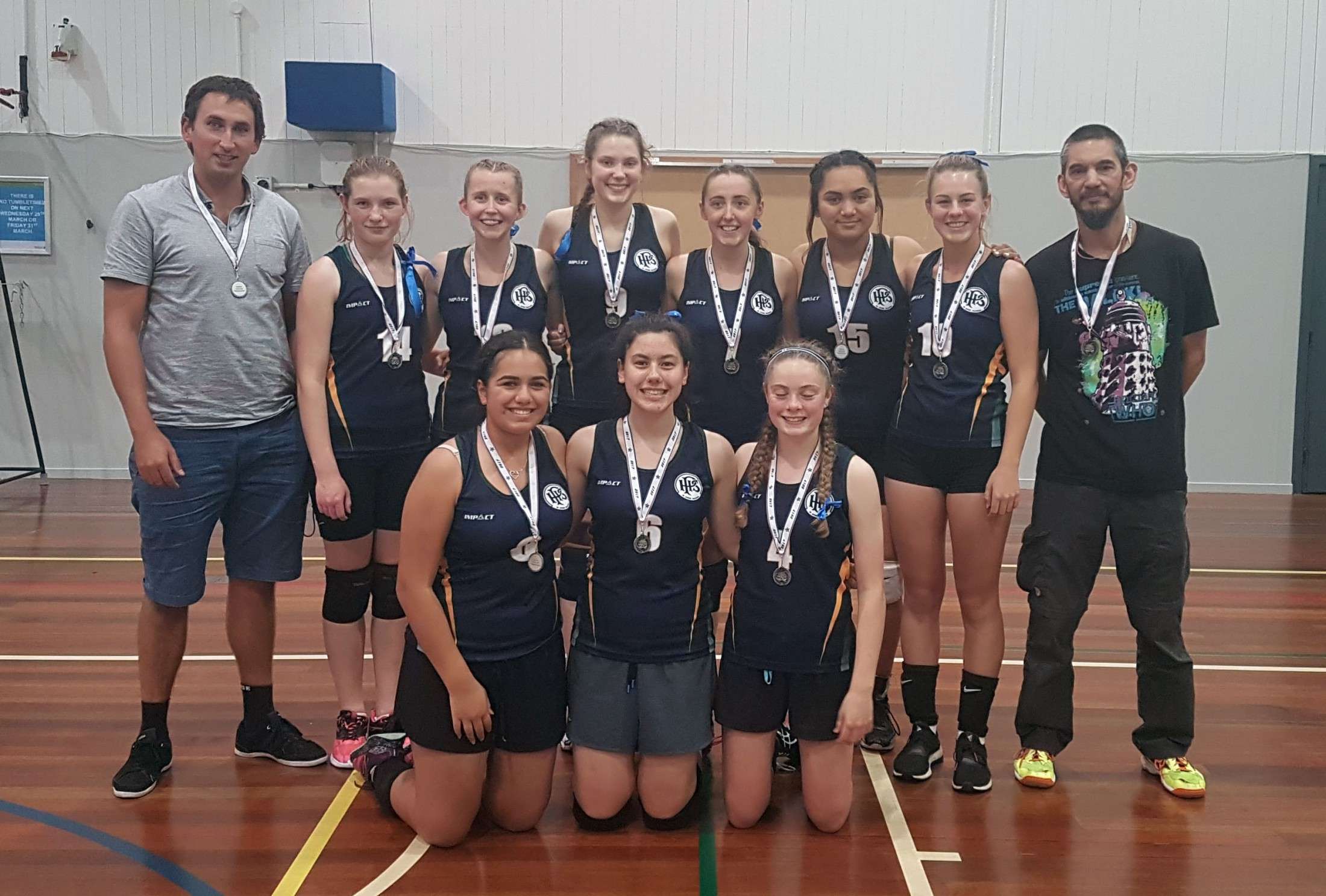 From the 28th to the 30th of March 2017, the Senior A Girls Volleyball Team competed in the Satellite Volleyball Championships tournament.
As reigning champions from 2016, we entered the tournament determined to retain our title. After our first game against Otago Girls, it was close but unfortunately ended in a loss. We then realised the tough competition we had to face, which pushed us more. After winning several more games, we happily placed second in our pool, which put us in the semi finals. Going head to head with the top team in Pool A: Roncalli, we knew we had to win. Roncalli proved to be a great team but we secured the win after the 5th set ending 15-11. Ecstatic to be in the finals, we learnt we were going to be up against Otago Girls once again. We started off the final with a great start, winning the first set 25-23. The next three sets were very close but we unfortunately lost. But we happily accepted the silver medal, grateful to have played against such an amazing team.
Another great achievement for us was having Xoë Tay and Holly Palmer being named in the Tournament Team.
The overall experience was great for everyone in the team and we were all so proud to bring back a silver medal for the school.
We were all really grateful for our two coaches Joel Martin and Peng Tay who have put so many hours into trainings and long tournament days, supporting us. We couldn't have done it without them.
Written by Holly Palmer
---
PHS Futsal Team - 2nd at NZSS National Futsal Championships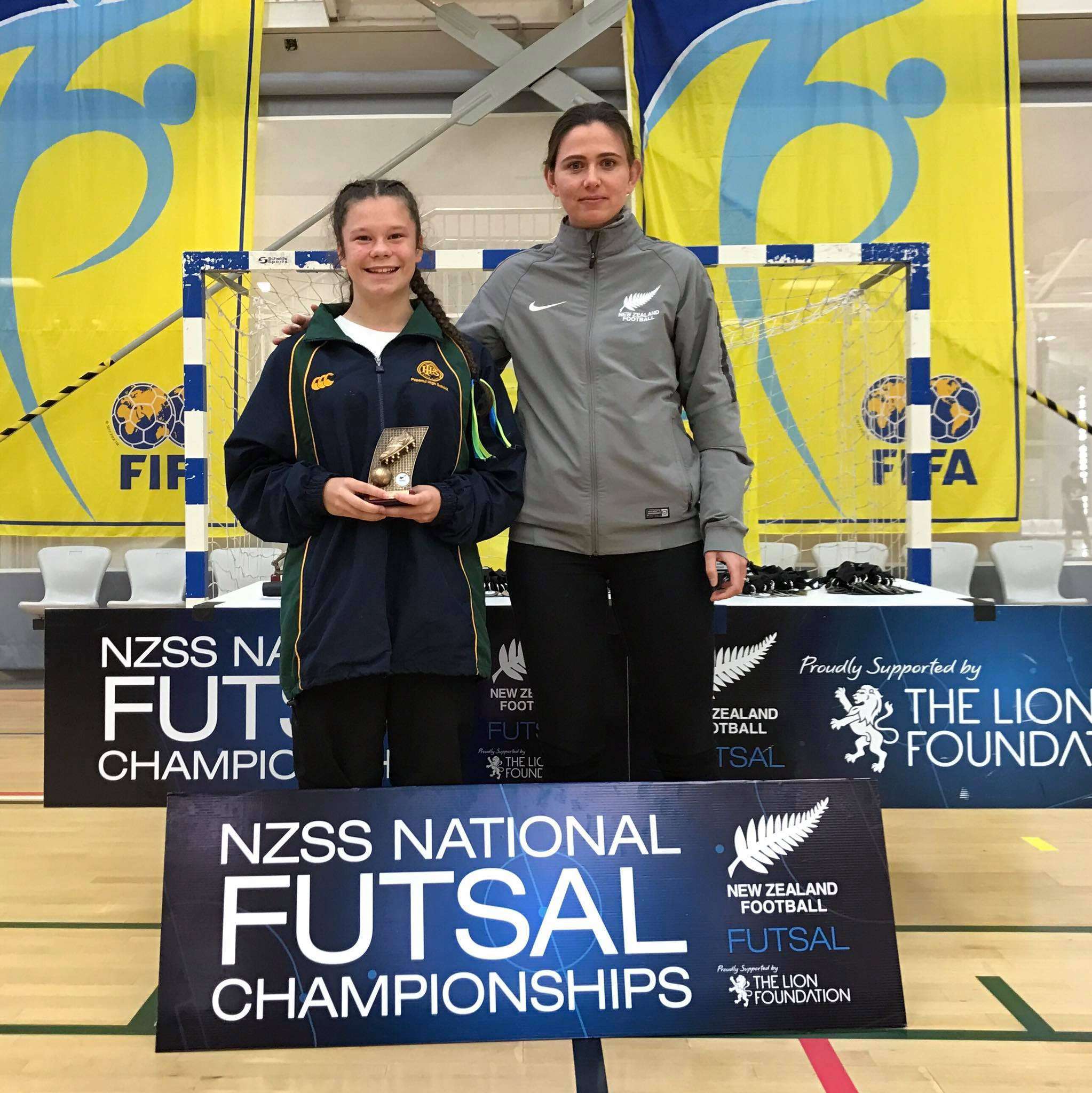 The PHS Junior girls Futsal team competed at the NZSS National Futsal Championships in Wellington on Monday 27th and Tuesday 28th March 2017. The team played very well and were a favourite among the other teams.
They played a round-robin system where every team played each other and whoever was on top at the end got first place. Unfortunately their drawn results really hurt them as they were the only team to beat the eventual winners. The team placed second in NZ to Hillcrest High by one point!
Brooke Teear is not just an amazing trampolinist but not bad at scoring goals either. She received the golden boot for the Junior Girls Tournament with around 16 goals in 6 games and also joint MVP for the tournament with a player from New Plymouth Girls, that was based on opposition votes.
Front Row: Lorraine Hayes (played with a broken wrist), Brooke Teear, Ella Jackson, Danielle Hinman
Back Row: Maia Holdem, Ella Stewart, Jaz Tufau, Katy Pinker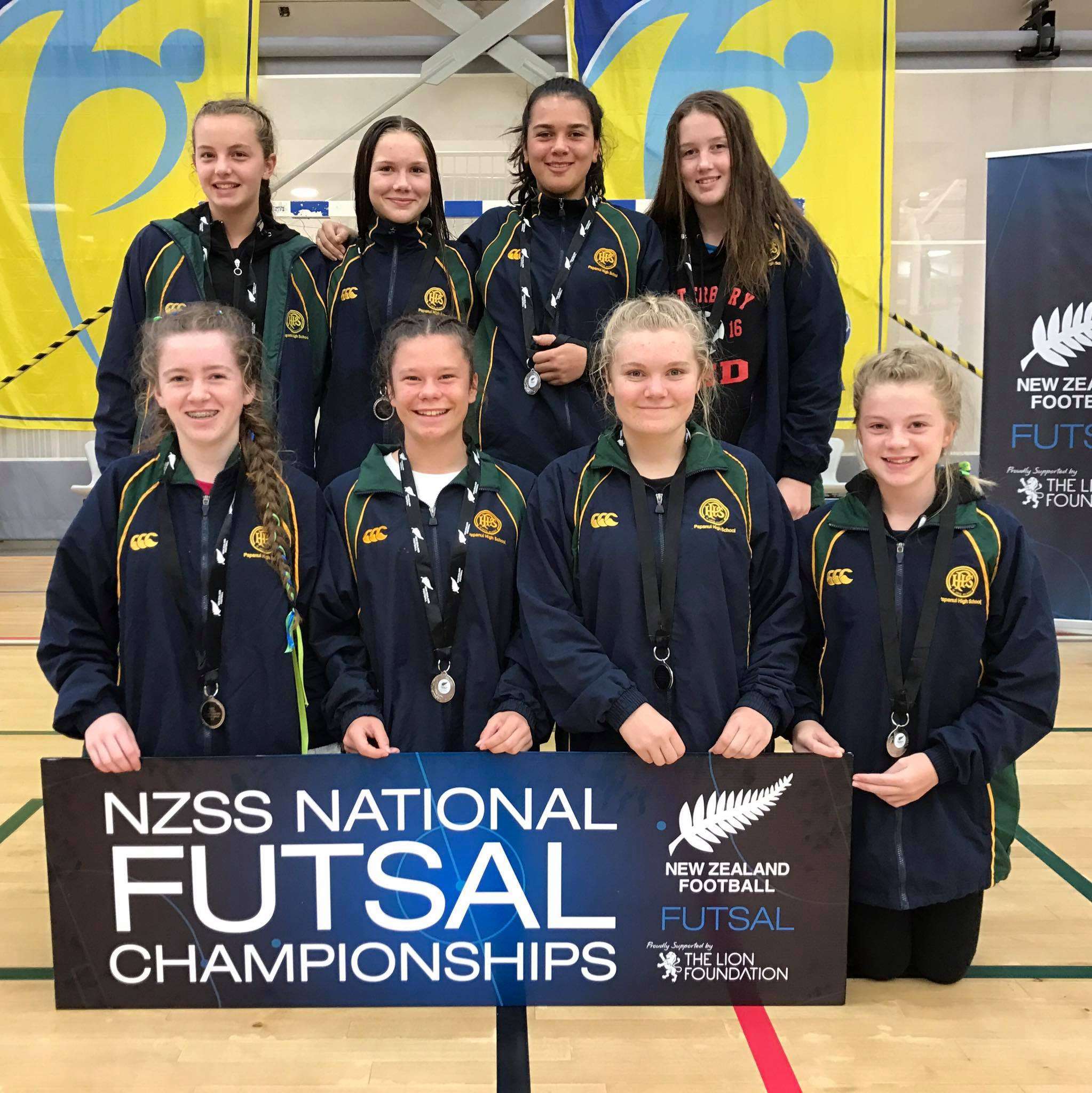 ---
Ultimate Frisbee - Team Spirit Award
The PHS Ultimate Frisbee Team were awarded 1st place for the "Team Spirit" award for outstanding effort and attitude. It is great to see our PRIDE values being demonstrated outside the classroom.
Sam Clark and Gabrielle Foster were awarded MVP.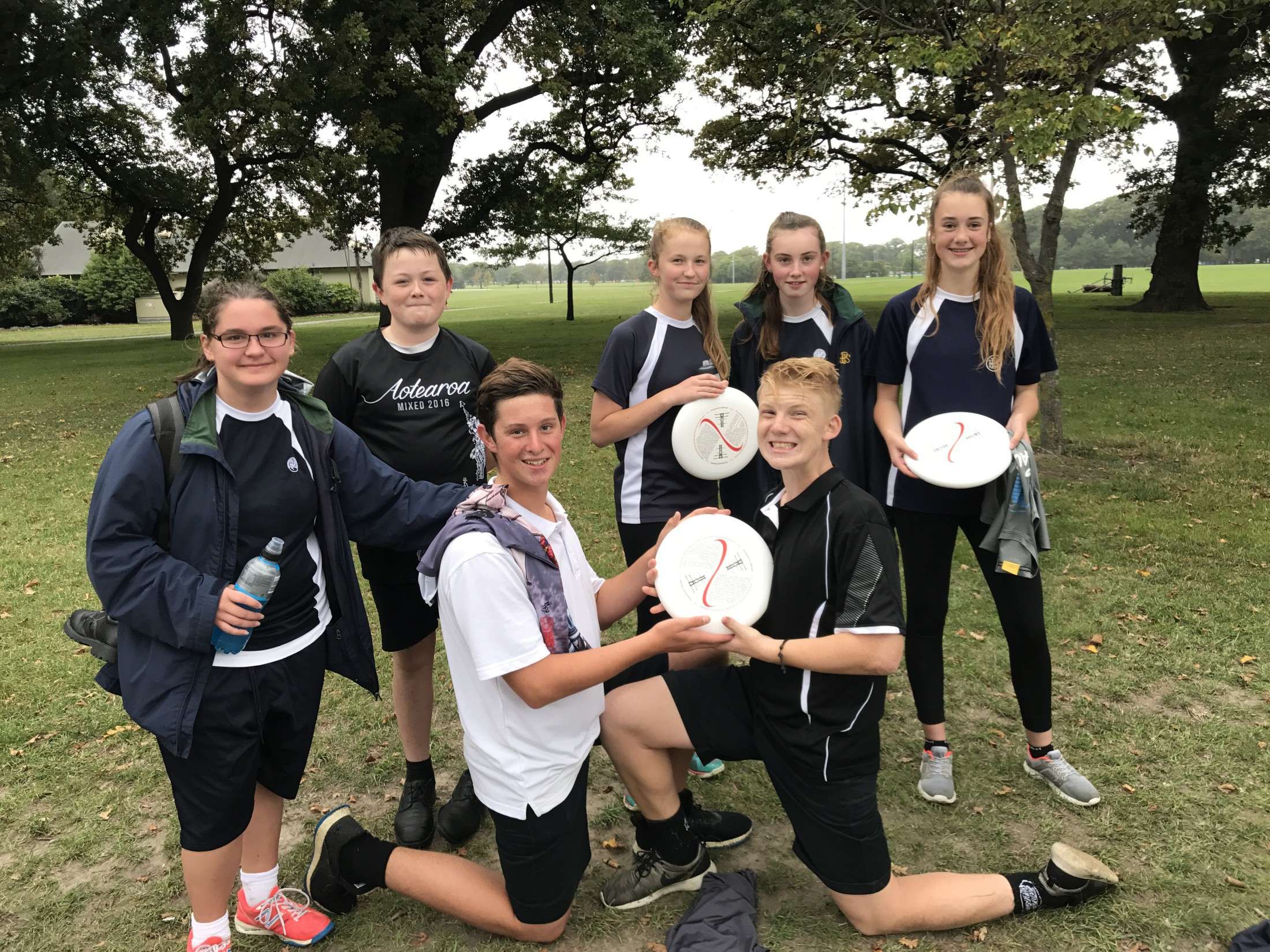 Standing left to right: Cassandra McNoe, Riley Chisnall, Jenna Mackintosh, Emma Cameron, Gabrielle Foster
Kneeling: Sven Ewans, Sam Clark
---
Welcome to our Japanese Students from Mihara High School & Hieizan High School
This week, to coincide with International Week, we welcome two groups of Japanese students to Papanui High School for two weeks:
Mihara High School has sent over a group of 13 students this year (they come to PHS every year). Their students will be integrated into our classes with a buddy to help them.
Hieizan High School has also sent us a group of 13 students. They will be attending their own programme delivered by NZIIU (New Zealand Institute of International Understanding) in the mornings at PHS, and doing activities in the afternoons.
Mihara is a city located in the Hiroshima Prefecture of Japan.
Hieizan is located near to Mount Hiei in the Shiga Prefecture of Japan.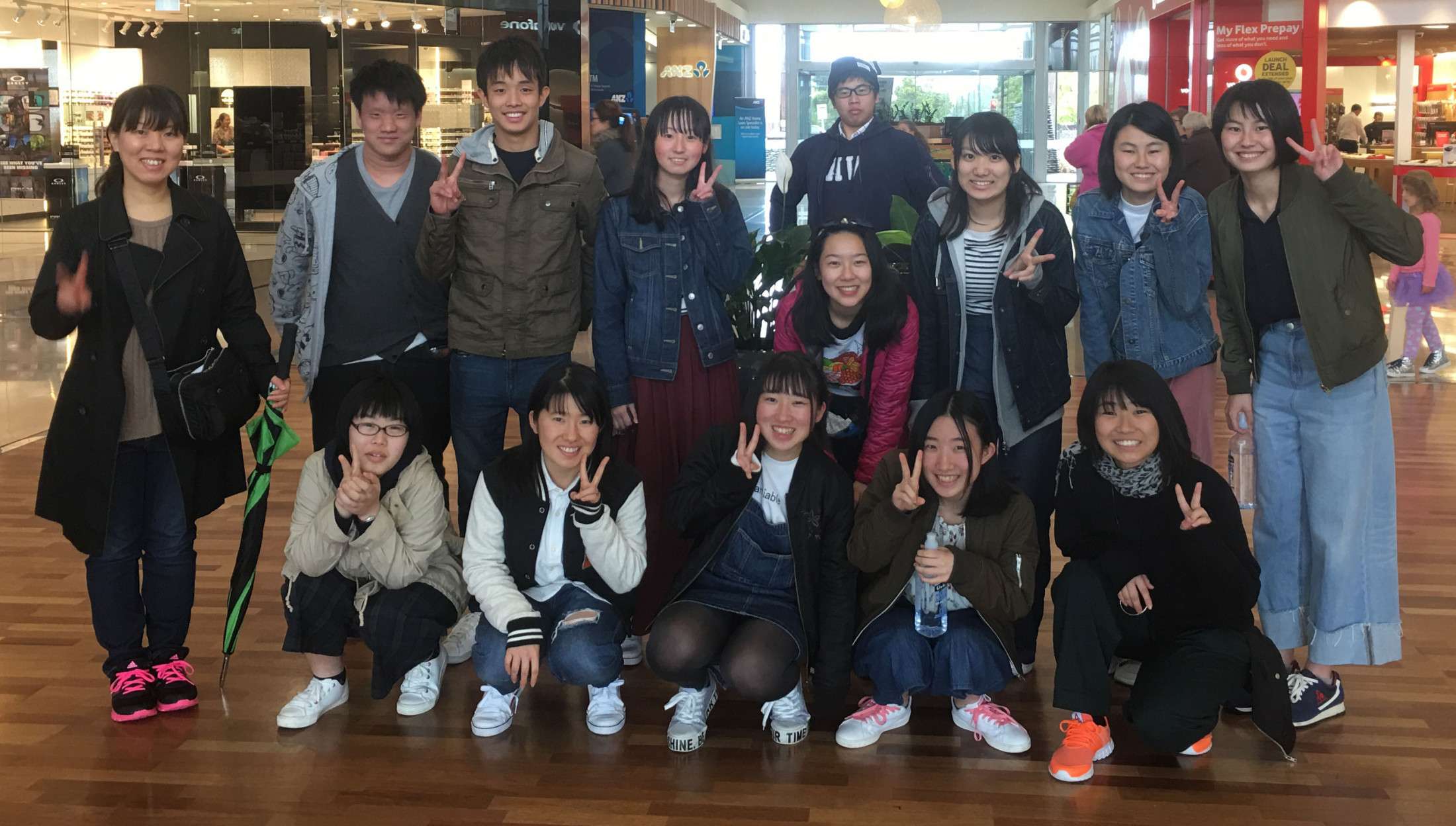 ---